NASA Internal Memo: Update on the Presidential Transition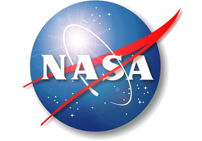 As the Obama Administration does the important work of preparing to pass the torch on Inauguration Day, we at NASA remain focused on continuing to work for the American people while preparing for the presidential transition.
NASA continues its critical work such as protecting the safety of our astronauts, forging ahead with the many missions and technology developments which will take us farther in our exploration endeavors, and continuing to inspire the young people of today for tomorrow's accomplishments.
The President has made it clear that a seamless transition is one of his top priorities, and the entire agency will be working with his team towards that goal.
As many of you know, we are ready to support the presidential transition activities. NASA has a team and a process in place to ensure a smooth transition of our agency. Tom Cremins, NASA Transition Official, and Jolene Meidinger, NASA Transition Coordinator, have been leading the NASA Transition Team (NTT) in their readiness to provide the incoming administration with the information it needs about NASA's important work.
The President-Elect Transition Team (PETT) has indicated that NASA will not be receiving an Agency Review Team (ART) at this time. NASA, as all federal agencies, stands ready to support the PETT at a future date.
In the absence of an ART, employees are reminded that inquiries from individuals claiming to be associated with the transition should be routed to the NASA Transition Coordinator Jolene Meidinger at [email protected] or 202-358-3380.
If you have questions, don't hesitate to contact your office or center representative to the NASA Transition Team. A list of these representatives can be found on the NASA transition website https://inside.nasa.gov/transition2016.
We will continue to provide you with more information as it becomes available. As always, thank you for the work you do every day, which is critically important to people across this nation and around the world.
Robert Lightfoot
Associate Administrator