NASA Internal Email: NASA Budget Request Reflects Commitment to Innovation and Exploration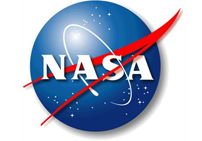 Subject: Message from the NASA Administrator: 2011 NASA Budget
Request Reflects Commitment to Innovation and Exploration
From: Centerwide Announcement
Date: Monday, February 1, 2010
Message from the NASA Administrator: 2011 NASA Budget Request Reflects Commitment to Innovation and Exploration
Today the President confirmed his commitment to space exploration and the goal of ensuring that the nation is on a sustainable path to achieving our aspirations in space.
The President's fiscal year 2011 budget request adds $6 billion to NASA's programs and investments over five years, enabling the agency to embark on an ambitious 21st century program of human space exploration, perform cutting-edge science investigations of Earth and space, and push the frontier of aeronautics research. In these challenging economic times, this budget increase demonstrates the great confidence that the President has in NASA to contribute to our nation's highest goals, and I am very excited about the opportunities before us.
We will extend our commitment to the International Space Station to at least 2020, providing critical opportunities for expanded international engagement and exciting utilization of this phenomenal space laboratory. We will create the fundamental knowledge, building blocks, and flagship technologies that will allow humans of all nations to explore space in a significantly more sustainable way than we are able today. We will launch robotic pathfinders to scout the way for our future human explorers, and technology trailblazers to test advanced capabilities in space. We will aggressively invest in commercial capabilities that will one day make space accessible to all people. We will increase our investments in aeronautics and science, making discoveries that will foster greater scientific understanding of the Earth system and to improve our ability to forecast the impacts of climate change. We will make key investments in foundational and game-changing technologies that will expand our exploration opportunities, reduce mission costs, contribute NASA innovation to broader national needs, and grow the American economy by creating new high tech jobs. We will revitalize NASA to engage in this 21st century space program. As we execute these diverse and exciting new missions and opportunities, we will actively engage more young people across the nation in science, technology, engineering, and mathematics.
Stepping up to create this 21st century space program will require us to embrace some significant changes in our current plans and how we conduct our business. The Administration is committed to flying out the remaining five flights of the Space Shuttle Program, even if it requires that the last flight takes place in fiscal year 2011. However, the President has directed us to cancel the Constellation program and instead invest in the building blocks of a more capable, forward-looking approach to space exploration. To the NASA employees who have worked so hard and tirelessly on the Constellation projects: While the program ultimately was not sustainable, your efforts and dedication are genuinely and deeply appreciated. I realize that many of you will be affected by these changes, and at times it will be difficult to meet the challenges that will come before us. But with challenges come significant opportunities, which I am counting on you to embrace.
In the coming weeks and months, we will be moving out expeditiously to implement this new direction, and will be sharing the details with you often as we move forward. The public discussion that will follow will likely be intense and, at times, distracting. For many of you, it will mean changes in the work you do and a feeling of uncertainty in your position. However, you are the best workforce in the nation, and I know you will maintain focus throughout the challenges of the work ahead of us. Our direction is clear; it is now time to pull together and move forward. Throughout the coming months, I ask that you focus on your task at hand and be flexible as some of those tasks change. We must continue to safely fly out the remaining Shuttle flights, operate our current robotic missions at the moon, Mars and other locales, and continue our research and building the missions that will gaze outward in the universe and downward at our Earth.
On Wednesday at 1 p.m. EST, you are invited to special agency-wide meeting where I will share additional information about the exciting future before us. More information about the President's budget request for 2011 is available on our Internet home page at http://www.nasa.gov/budget
I am honored to be here with you as we embark on creating the NASA of the 21st century.
Charlie Bolden
NASA Administrator