NASA Hosts Social Media Event in Washington DC With Astronaut Joe Acaba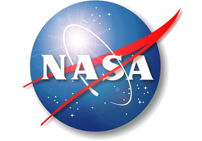 NASA invites its social media followers to a special event with astronaut Joe Acaba on Tuesday, Dec. 4, 2012, in Washington, D.C. Registration for the event is open to NASA social media followers and their guests until 5 p.m. EST Monday, Nov. 5, 2012. NASA will select 150 participants by lottery from those who register online. Additional applicants will be placed on a waiting list.
NASA Socials are in-person meetings with people who engage with the agency through Twitter, Facebook, Google+ and other social networks. This NASA Social is an opportunity to meet and speak with Acaba, the people behind NASA's social media accounts and other space-exploration-minded participants.
Acaba launched to the International Space Station on a Russian Soyuz spacecraft on May 15, 2012. He spent 123 days aboard the orbiting laboratory as a flight engineer of the Expedition 31 and 32 crews. He returned to Earth on Sept. 17 after four months off the planet.
Acaba participated in numerous scientific research experiments and performed regular maintenance and operational tasks aboard the orbiting complex. He also frequently tweeted on his Twitter account, @AstroAcaba, and participated in an #askStation TweetChat.
Acaba also flew aboard space shuttle Discovery in March 2009 during a space station assembly mission, during which he spent almost 13 hours performing two spacewalks.
To join and track the conversation online during the NASA Social, follow the hashtag #NASASocial. For more information on NASA Socials and to register, visit http://www.nasa.gov/social.
Acaba's Twitter account is https://twitter.com/AstroAcaba.
Acaba's biography is available at http://www.jsc.nasa.gov/Bios/htmlbios/acaba-jm.html.
For information about connecting and collaborating with NASA, visit http://www.nasa.gov/connect.