NASA GSFC Center Director Rob Strain Announces Plans to Leave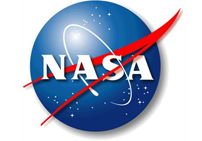 From: GSFC-Communications
Sent: Monday, January 30, 2012 9:34 AM
To: GSFC-DL-ALL
Subject: Center Director Announces Plans to Leave NASA Goddard on March 4
Dear Colleagues:
It is with mixed emotions that I announce my intention to leave NASA Goddard and return to industry. My last day as Director will be March 4.
During my time here, it has been my privilege to play a small role in our awesome missions, remarkable science, complex engineering feats, and initiatives. Goddard continues to amaze me with the extraordinary accomplishments its people make every day.
Thank you for welcoming me into the NASA family when I joined Goddard three and a half years ago. I have been lucky enough to work with some of the most talented and dedicated people I have ever met and will always feel fortunate to have been part of this very special community.
I truly believe that the future for Goddard is bright, and its capabilities integral to meeting the challenges that lie ahead. I have no doubt the Center will continue its long history of success and will lead the Agency and the Nation to new heights.
Serving as the Goddard Space Flight Center Director has been and always will be an incredible honor.
I wish you the very best! I know our paths will continue to cross.
Rob