NASA ESMD Commercial Space Vehicles Lessons Learned Workshop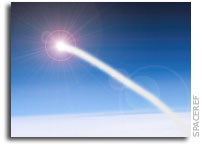 Synopsis – Aug 14, 2006
General Information
Solicitation Number: N/A
Reference Number: NNT06AAESMD-CCLL
Posted Date: Aug 14, 2006
FedBizOpps Posted Date: Aug 14, 2006
Original Response Date: Sep 01, 2006
Current Response Date: Sep 01, 2006
Classification Code: B — Special studies and analysis – not R and D
Contracting Office Address
NASA – Headquarters, Exploration Systems Mission Directorate (ESMD), 300 E Street SW, Washington, DC 20546-0001
Description
NASA is preparing to release information from the last 50 years that will enable and aid the private sector in building future space vehicles. You are invited to a special gathering to share with NASA what you consider to be the highest value information we can provide to you. Representatives from large and small firms are invited. We anticipate 100 companies will be represented at this conference, and would like to count you among them. This workshop will provide the U.S. space launch vehicle industry an opportunity to participate and provide input to the agency's Commercial Space Vehicle Lessons Learned project that is currently in the initial formulation phase. The objective of this forum is to:
a. Survey industry and identify their high priority best practices and lessons learned needs relevant to all phases of orbital and re-entry technology, as applied to development of crew/cargo orbital vehicles.
b. Allow industry to share with NASA what they consider to be the highest value information NASA can provide industry with.
NASA will also present an overview of this effort, the Lessons Learned Information System (LLIS), and the Process Based Mission Assurance (PBMA) lessons learned databases and discuss issues of Information Technology security and export controls.
The session will be conducted on September 18, 2006, at the Ronald Reagan Building and International Trade Center Amphitheatre, 1300 Pennsylvania Ave NW, Washington, DC, from 0830 to 0500 ET with registration beginning at 0730.
Companies who plan to attend the industry day are required to have their representatives' register at http://www.infonetic.com/tis_conferences/lessonslearned . Registrants will receive an email notification within one week to confirm their registration was processed. Pre-registration is required and closes Friday, September 8, 2006. To accommodate all interested firms, maximize representation across the industry but to also constrain the total number of attendees within practical limits, NASA requests that each company or organization limit the number of attendees to two (2) participants. Space will be limited so invitees will be registered on a first come first serve basis.
If you have any questions related to registration, accessing the website or logistics, please contact Robin Alford at ralford@infonetic.com or (301) 850-9134. Please direct contract and technical questions to the point of contact as identified on the web site.
News media interested in attending need to contact Mike Braukus at Michael.j.braukus@nasa.gov or (202) 358-1979 with any questions.
If you are unable to participate in this session, a copy of the briefing charts and the session may be downloaded from the following web address at the conclusion of the event: www.exploration.nasa.gov
GENERAL INFORMATION:
Presentations will be unclassified.
Pre-registration is REQUIRED.
All participants are required to show a form of a valid government issued photo identification (i.e. driver's license, passport, etc.) and are subject to personal inspection in order to enter the facility.
Entrances to the facility are located on 14th Street and along Woodrow Wilson Plaza at 13th & Pennsylvania Ave.
The Amphitheatre is located on the Concourse Level
If you require special assistance, please notify the contact listed above.
PARKING INFORMATION:
Guests and attendees should allow extra time for parking, as all guests and vehicles are screened upon entry.
Parking is available in the underground parking lot which is open daily 5:00 a.m. – 2:00 a.m. Public parking entrances are located at 13½ Street and Pennsylvania Avenue and via two entrances on 14th Street between Constitution Avenue and Pennsylvania Avenue.
All public/visitor vehicles will be directed to the B-1 (first) or B-2 (second) level of the parking facility. When single spaces are full, signs will direct you to valet assisted parking on B2 level. Follow the blue circles to the B2 North valet assist parking area. You will be directed to a parking space or given a receipt for your keys. Return to the same area to retrieve your vehicle. Tipping is not allowed for this service.
All public/visitor vehicles must be removed from the facility by 2:00 a.m. daily. Security sweeps of the parking facility will identify remaining public/visitor vehicles and they will be ticketed and towed from the facility.
For the most convenient access to the Center from the underground parking lot, take elevator to Concourse Level, "C". Follow green signs for Atrium Hall North/South, or the Metro.
Current parking fees are as follows
1 hour or less: $7.00
2 hours or less: $11.00
3 hours or less: $15.00
Over 3 to 10 hours: $17.00
Over 10 hours to close: $18.00
Evening Weekday rates: $8.00 (enter after 5pm to close)
Weekend/Holiday Rate: $8.00 (enter after 6am-close).
The following amenities are offered to all daily parkers:
Battery Start
Tire Inflation
Tire Change
Escort Service
Directions
METRO DIRECTIONS:
The Federal Triangle metro stop (blue and orange lines) is connected to the Ronald Reagan Building and International Trade Center by a covered passageway. The Center will be immediately on your right as you enter. In addition, the Metro Center (blue, orange, and red lines) and Smithsonian (blue and orange lines) are within easy walking distance. Metro stations open at 5:30 a.m. on weekdays and at 8 a.m. on weekends. Metrorail closes at midnight (2 a.m. on Friday and Saturdays). The last trains leave some stations prior to midnight; see last train times posted in stations. Visit the Metro website for more information at www.wmata.com.
DRIVING DIRECTIONS:
From Points South: Take I-95 to 395. Follow 395 (approximately 8 miles) until you cross the 14th Street Bridge. Stay to the left across the 14th Street Bridge and follow 14th Street into town. Cross over Constitution Avenue and the Ronald Reagan Building is the second building on the right.
From Points West: Take I-66 across the Roosevelt Bridge. Once across, follow signs for Constitution Avenue. Stay on Constitution Avenue for approximately 9 blocks. Turn left on 15th Street and right on Pennsylvania Avenue. Entrances to the parking garage are on the right between 14th and 13th Streets.
From Points North: Take 270 South to the Beltway 495. At the 270 split, bear right and follow signs for 495, Northern Virginia Stay on 495 for approximately 5 miles. Cross over the American Legion Bridge and take the first exit for the George Washington Memorial Parkway (only goes one way). Follow the GW Parkway for approximately 12 miles and take the exit marked Theodore Roosevelt Bridge. Stay to the right and follow signs for Constitution Avenue. Turn left on 15th Street and right on Pennsylvania Avenue. Follow Pennsylvania Avenue to 13th Street. Entrances to the parking garage are on the right between 14th and 13th Streets.
From Points East: Follow Route 50, which becomes New York Avenue, to L Street and bear right. Turn left on 7th Street and right on Constitution Avenue. Follow Constitution Avenue and turn right on14th Street. Two entrances to the parking garage are on the right. Another entrance is located on 13½ Street.
Point of Contact
Name: Bette Siegel
Title: Program Analyst
Phone: (202) 358-2245
Fax: (202) 358-4166
Email: bette.siegel@nasa.gov
Name: Spears Debra
Title: Program Support Specialist
Phone: (202) 358-1952
Fax: (202) 358-4168
Email: debra.r.spears@nasa.gov