NASA Educator Workshop: Soil Moisture and Precipitation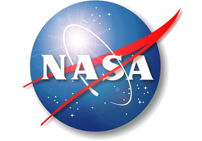 NASA invites middle school educators to attend a workshop sponsored by the Solar Moisture Active Passive, or SMAP, and the Global Precipitation Measurement, or GPM, missions. The workshop will take place on June 26, 2013, at the Goddard Visitor Center at NASA's Goddard Space Flight Center in Greenbelt, Md.
Learn about soil moisture and precipitation through hands-on activities and lectures, and see how NASA gathers data on these variables from space. This premier joint mission workshop is targeted for middle school science educators, and is designed to showcase how NASA gathers data about Earth from space. Discussion will connect how soil moisture and precipitation directly relate to the global water cycle, and will introduce engaging activities and information that participants can use in the classroom.
Registration for the workshop is required, and attendance will be at the teacher's expense. Space is limited to 30 participants.
For more information, visit http://pmm.nasa.gov/education/current-activities/2013-SMAP-GPM-Middle-School-Teachers-Workshop.
Questions about this workshop should be directed to Brian Campbell at Brian.A.Campbell@nasa.gov