NASA DEVELOP Program — 2012 Spring and Summer Sessions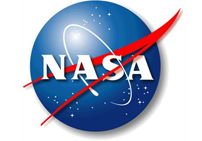 DEVELOP is a NASA Science Mission Directorate Applied Sciences-sponsored internship that fosters the training and development of students in the atmospheric and earth sciences. The DEVELOP Program extends the application of NASA earth science research and technology to meet societal needs.
Students conduct projects that focus on the practical application of NASA's earth science research and demonstrate how results can benefit partner organizations and local communities. Advisors and mentors, from NASA and partner institutions, provide guidance and support for the program. Students gain experience using NASA science and technology in a professional setting.
Students from high school through doctoral levels are selected through a competitive application process. Students chosen by DEVELOP work on teams onsite at 10 locations nationwide. Activities are conducted during three 10-week terms per year: spring, summer and fall. To apply to a DEVELOP center at a NASA location, applicants must be a citizen of the U.S. However, international students currently registered at an accredited school in the U.S. are eligible to apply to DEVELOP regional locations. International applicants must already have a visa that permits them to work in the U.S.
Applications for the spring 2012 session are due Nov. 14, 2011. Summer 2012 applications are due Jan. 30, 2012.
For more information about this unique internship opportunity, please visit the DEVELOP website at http://develop.larc.nasa.gov.
Questions about the DEVELOP Program should be directed by email to NASA-DL-DEVELOP@mail.nasa.gov or by telephone to 757-864-3761.