NASA ARC Solicitation: Assessment and Implementation Plan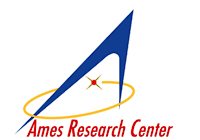 Synopsis/Solicitation Combo – Feb 04, 2011
Statement of Work – Posted on Feb 04, 2011 New!
General Information
Solicitation Number: NNA11369196Q-AJJ
Posted Date: Feb 04, 2011
FedBizOpps Posted Date: Feb 04, 2011
Recovery and Reinvestment Act Action: No
Original Response Date: Feb 11, 2011
Current Response Date: Feb 11, 2011
Classification Code: R — Professional, administrative, and mgmt support services
NAICS Code: 541611 – Administrative Management and General Management Consulting Services
Set-Aside Code: Total Small Business
Contracting Office Address
NASA/Ames Research Center, JA:M/S 241-1, Moffett Field, CA 94035-1000
Description
This notice is a combined synopsis/solicitation for commercial items prepared in accordance with the format in FAR Subpart 12.6, as supplemented with additional information included in this notice. This announcement constitutes the only solicitation; offers are being requested and a written solicitation will not be issued.
This notice is being issued as a Request for Quotations (RFQ) for an Organization Assessment and Implementation Plan.
SPECIFICATIONS: See the attached Statement of Work at http://prod.nais.nasa.gov/cgi-bin/eps/bizops.cgi?gr=D&pin=21#145193
PERIOD OF PERFORMANCE: Initial findings meeting within 45 days of award. Complete delivery and briefing of findings and recommendations at NASA Ames Research Center within ninety (90) days of award.
This procurement is a total small business set-aside. In accordance with FAR 19.001, a small business concern is defined as a concern that is qualified as a small business under the criteria and size standards in 13 CFR Part 121, and is organized for profit with a place of business located in the United States or its outlying areas and that makes a significant contribution to the U.S. economy through payment of taxes and/or use of American products, material and/or labor. Additional information regarding small business contracting with the federal government is available from the Small Business Administration at http://www.sba.gov/ .
The North American Industry Classification System (NAICS) Code and the small business size standard for this procurement is 541611 (Administrative Management and General Management Consulting Services) with a small business size of less than $7M.
All responsible sources may submit an offer which shall be considered by the agency.
Electronic offers for the items(s) described above are due by Friday, February 11, 2011, no later than 12:30 PM Pacific Time, to the Contracting Officer, Jeannette Albiez, email Jeannette.albiez@nasa.gov, and must include: a firm fixed price for the required items, solicitation number, proposed delivery schedule, discount/payment terms, taxpayer identification number (TIN), identification of any special commercial terms, and be signed by an authorized company representative. The provisions and clauses in the RFQ are those in effect through Federal Acquisition Circular (FAC) 2005-48.
The Federal Acquisition Regulation (FAR) may be obtained via the Internet at URL: http://www.acquisition.gov/far/index.html .
The NASA FAR Supplement (NFS) may be obtained via the Internet at URL: http://www.hq.nasa.gov/office/procurement/regs/nfstoc.htm .
Offerors shall provide the information required by FAR 52.212-1 (JUNE 2008), Instructions to Offerors-Commercial Items, which is incorporated by reference. Please note paragraphs (j) and (k) that require all offerors to have a DUNS number and current CCR registration.
Offerors shall provide the information required by FAR 52.212-3 (JAN 2011), Offeror Representations and Certifications – Commercial Items with their offer. If the offeror has already entered their representations and certifications at the Online Representations and Certifications Application (ORCA) at https://orca.bpn.gov/, offerors are only required to complete paragraph (b) of the provision.
FAR 52.212-4 (JUN 2010), Contract Terms and Conditions-Commercial Items is applicable.
FAR 52.212-5 (JAN 2011), Contract Terms and Conditions Required To Implement Statutes or Executive Orders-Commercial Items is applicable and the following identified FAR clauses are incorporated by reference: FAR 52.204-10 Reporting Executive Compensation and First-Tier Subcontract Awards, 52.219-6, Notice of Total Small Business Set-Aside, 52.219-28 Post-Award Small Business Program Rerepresentation, 52.222-3 Convict Labor, 52.222-19 Child Labor – Cooperation with Authorities and Remedies, 52.222-21 Prohibition of Segregated Facilities, 52.222-26 Equal Opportunity, 52.222-36 Affirmative Action for Workers with Disabilities, 52.223-18 Contractor Policy to Ban Text Messaging While Driving, 52.225-13 Restrictions on Certain Foreign Purchases, 52.232-33 Payment by Electronic Funds Transfer- Central Contractor Registration, 52.222-41, Service Contract Act of 1965,
The following FAR and NFS clauses will also be incorporated into any resultant contract:
NFS 1852.215-84 Ombudsman("Deborah L. Feng, NASA Ames Research Center, M/S 200-9, Moffett Field, CA 94035-0001"), NFS 1852.223-72 Safety and Health (Short Form), NFS 1852.225-70 Export Licenses, NFS 1852.237-73 Release of Sensitive Information.
All contractual and technical questions about this solicitation must be in writing (e-mail only) to: Jeannette.albiez@nasa.gov not later than Tuesday 8, February 8, 2011. Telephone questions will not be accepted.
Selection and award will be made to the offeror whose offer will be most advantageous to the Government, with consideration given to the following evaluation factors: 1. Your company's capability and professional qualifications in meeting the requirements as described in the Statement of Work, 2. Your company's past performance: Please provide a list of relevant work performed in the past three years, including contract type, contract number, technical description, dollar amount, period of performance, and a customer reference name and telephone number. (3) Price: An evaluation of the reasonableness of the quoted price. It is critical that offerors provide adequate detail to allow evaluation of their offer.
An ombudsman has been appointed — See NASA Specific Note "B".
It is the offeror's responsibility to monitor the following Internet site for the release of solicitation amendments (if any): http://prod.nais.nasa.gov/cgi-bin/eps/bizops.cgi?gr=D&pin=21 . Potential offerors will be responsible for downloading their own copy of this combination synopsis/solicitation and amendments (if any).
Information about major upcoming ARC procurement actions is available at http://ec.msfc.nasa.gov/cgi-bin/eis/admin/admin.cgi?center=ARC .
Any referenced notes may be viewed at the following URLs linked below.
Point of Contact
Name: Jeannette Albiez
Title: Contracting Officer
Phone: 650-604-1029
Fax: 650-604-0912
Email: Jeannette.Albiez@nasa.gov
Name: Ronnee R. Gonzalez
Title: Contracting Officer
Phone: 650-604-4386
Fax: 650-604-0270
Email: ronnee.r.gonzalez@nasa.govContact: Diana Yates
Org Dev Proposal for JA 1/25/2011
Ames Research Center
Center Operations Directorate, Code J
Acquisition Division, Code JA
Background
The Director of Center Operations has identified several performance goals for the Acquisition organization. In broad terms they are to become customer-centric, streamlined, and move to a "Project Management" style of management. The background work necessitates the use of an organizational development consultant for an organizational analysis and framework plan. The performance goals for this solicitation are fairly broad and it is expected that achieving these goals will require process improvement and development activities, including but not limited to job and role clarification, role mapping to job function and responsibilities, possible organization structure changes, along with activities designed to identify and develop employee skills as they relate to the tasks.
It is expected that a program will need to be established involving employees in process improvement activities and that this program will need to be managed, documented and reports shall be created for review by Center Operations (Code J) Directors and the Organizational Development Program Manager. Change Management activities and programs to train and educate employees will need to be created and managed.
Org Description
The Acquisition Division (JA) provides procurement services for external and internal contracting, in support of the research missions and institutional organizations. Staffing is comprised primarily of civil servants due to the inherently governmental nature of acquisition. JA is organized into one Division Office and three Acquisition Branches. One branch (JAC) provides business ideas and relationships for mission support, while another branch (JAZ) provides the same services for programs and projects. The third branch (JAB) provides business, pricing, reporting, and other types of policy support throughout the division.
Products and Services
The Acquisition Division (JA) products and services include the award and administration of contracts, purchase card management, small business utilization, purchase orders and interagency agreements. Award and administration of grants and cooperative agreements continue on a limited basis, as new awards are primarily processed at the NASA Shared Services Center (NSSC). Agreements are diverse, ranging from research and development to facilities maintenance services and financial management services. In addition, JA staff members confer with customers when they experience problems after award with any aspect of contractor performance, including technical, cost and schedule. JA's professional contract specialists provide business ideas and strategies for various research projects across the Center.
Customers and Customer Satisfaction Feedback
JA's customers include all Directorates and Offices at Ames, as well as Headquarters. Feedback is solicited during a variety of meetings held routinely with Center management and program managers. Acquisition Branch Chiefs meet regularly with their technical counterparts, providing information about procurement and answering questions on specific issues. Other feedback comes from Source Evaluation Board (SEB) and Source Evaluation Committee (SEC) members, Contracting Officer's Technical Representatives (COTRs), and other purchase request initiators involved with the procurement cycle.
Scope Investigation and Development
The processes impacted within specific organizations have not yet been determined nor has the full magnitude of the organizational problems been fully understood. In addition, the Center Operations Director has requested that the final initiative be well-integrated with customer needs and that the outcomes reflect a "customer centric" operation that has project management as a business theme. The ultimate structure is one that is easily navigated by organizations/employees outside of the Acquisition Division. The Director has stated that a successful outcome will reflect a new organizational structure, capability and capacity to initiate and manage procurement projects in a simpler, more user friendly way that is intuitive to the customer and is repeatable, scalable and reportable.
In order to identify a more complete and thorough scope of work for these initiatives, it is proposed that a Scope Investigation and Development task be initiated. Activities in this preliminary scope of work, performed by the organizational development consultant, will include:
* In- person or telephone interviews (30 min to 1 hour in length) with 15 key external stakeholders and document findings in a group summary format (names and contact information will be provided)
* In- person or telephone interviews (30 min to 1 hour in length) with the approximate 50 employees/managers and document findings in a group summary format (names and contact information will be provided)
* Identify, from a staff and customer perspective, key themes in the areas of process problems and document a complete list of areas that employees believe impact performance and organizational outcomes.
* Present initial findings from interviews and early analysis to Code J Directors within 45 days of award, to identify/clarify organizational problems, functionality and reporting structure, and identify major processes to be improved.
* Assess and measure current JA management and staff decision making patterns and problem solving styles in the area of customer service using an empirically valid, non-self-report assessment for 50 employees. The purpose of the assessment is to identify differences in the way management and employees are thinking about customer needs and problems, communication with the customer, and the particular style of solving customer problems. Such data will be valuable for determining precise areas of intervention in order to create a customer services centered organization. Provide recommendation and implementation plan for fully engaging staff in this activity.
* Roll up data and comments derived from assessment and develop a written report for presentation to senior management and the Organizational Development Program Manager.
* Develop a written menu of recommendations for organizational development activities and tasks and recommended implementation plan including ideal timelines via Gant Chart in Microsoft Project. The plan will include process improvement activities, recommended communication and messaging and activities to address problems and gaps identified in above scope
* Deliver final presentation, including written report of findings and recommendations to Center Operations (Code J) Directors and the Organizational Development Program Manager at conclusion of project. Included in deliverables shall be:
1) Oral presentation via PowerPoint
2) Written report of findings, progress and recommendations for future work
3) Example of Project Management schema as it would relate to Code JA
4) Process flow diagrams for key procurement processes
5) All the above deliverables provided in some electronic media (DVD, Flash, e-mail)
Vendor Qualifications
The vendor performing the work must hold a certification in administering a non-self-report assessment that measures individual decision making and have significant experience interpreting the data and helping teams and groups apply that to organizational problems.
Additionally, preference will be given to vendors who have extensive experience working one on one with people to help them change their thinking and behaviors. Preference will be given to those with some formal training and experience objectively observing and evaluating behavior as evidenced by specialized training that emphasizes learning, education and skills for changing behavior.