NASA ARC Message from the Deputy Center Director: Return to the Moon Family Night at NASA Ames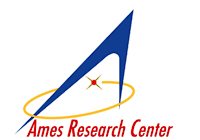 On Saturday, November 17 from 4:00 p.m. – 9:00 p.m., NASA Ames will host a Return to the Moon Family
Night. The activities will highlight the roles of the Agency and Ames in conducting robotic missions
that serve as the vanguard of the Return to the Moon. The Lunar Reconnaissance Orbiter (LRO), to be
launched in the fall of 2008, will map the surface of the Moon in unprecedented detail. The Lunar
Crater Observation and Sensing Satellite (LCROSS) will tag along as a secondary payload. As the
identification of water is very important to the future of human activities on the Moon, the mission
objectives of LCROSS are to confirm the presence or absence of water ice in a permanently shadowed
crater at the Moon's South Pole.
The venues of the Family Night activities will be:
Ames Exploration Center
Building 943 Eagle Room
Ames Conference Center
Parade Ground as observation area for telescopes
Activities and exhibits will include:
Animated videos
Moon rocks on display
Robotic rover demonstrations
Kids activities
Telescope viewing of lunar surface
LCROSS apparel available for purchase
From the hours of 4:00 to 8:00, mission experts and scientists will be available to provide a unique
opportunity to call attention to the work being done by NASA Ames Research Center in preparation for
NASA's Return to the Moon. Presentations will be archived future viewing on the web. Presenters will
include:
Tony Colaprete, LCROSS Mission Principal Investigator
Jennifer Heldmann, LCROSS Mission Observation Campaign Lead
Stuart Moses, Director, Space Science & Exploration Systems, Northrop Grumman
Lunar Observation 5:30 p.m. – 9:00 p.m.: Weather permitting, 25 to 50 telescopes will be set up by
partnering amateur astronomy organizations for lunar viewing by the attendees.
Return to the Moon Family Night is brought to you by the Education, Public Outreach, and Public
Affairs Divisions, and is sponsored by ESMD (Exploration Systems Mission Directorate) and LPRP (Lunar
Precursor Robotic Program). This event will be a continuation of the series of highly successful
Family Nights at Ames. Admission is free, and all activities are open to the public.
Marv "Chris" Christensen

Deputy Center Director