NASA ARC Memo: Turn Back the Clock Day Scheduled January 28, 2010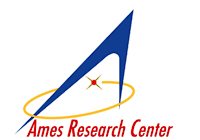 Subject: "Turn Back the Clock" Day Scheduled January 28, 2010
From: Centerwide Announcement
Date: Tuesday, January 26, 2010
TO: Resident Staff
FROM: Gary L. Martin, Director, New Ventures and Communications
SUBJECT: "Turn Back the Clock" Day Scheduled January 28, 2010
In celebration of its 70th Anniversary, NASA Ames will "turn back the clock" on Thursday, January 28, 2010. Ames employees are invited to wear vintage clothing (any decade from the 1930s through 1980s) and to watch a parade of antique cars. Weather permitting, the parade is scheduled to depart at 12:30 p.m. from the parking lot at the NASA Ames Conference Center (Bldg. 3).
The antique cars will first circle Shenandoah Plaza and then enter NASA Ames at the Mark Avenue gate before proceeding along Mark Avenue. The cars will then turn left on Hunsaker Road, right on DeFrance Avenue, left on Allen Road, and return on DeFrance Avenue. The parade will conclude in front of Bldg. N200. Among the cars scheduled to appear in the parade are a World War II-era Jeep, a 1940 Packard and a 1930 Straight 6 Dodge Coupe.
Ames employees or contractors who have a vintage car and would like to join the parade are welcome to do so. Please send an email to mailto:Terence.Pagaduan@nasa.gov by Wednesday, January 27.
Following the parade, employees are invited to attend a special performance of "Forged in the Stars," a one-person play starring Jay O'Callaghan. Scheduled to start at 2 p.m., in the Main Auditorium, Bldg. N201, the play features O'Callaghan recounting the history of NASA. Following the performance, a reception with O'Callaghan and the owners of the vintage cars will be held in the lobby of Bldg. N200 starting at approximately 3:30 p.m.
We hope you will come out to enjoy this fun event as a way to remember Ames' past as we look forward to an exciting and innovative future.