NASA ARC Internal Memo: Seeking Volunteers to Serve as Ames Diversity Change Agents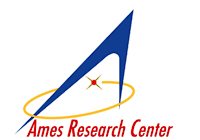 From: Lewis Braxton III, Deputy Center Director
Adriana Cardenas, Equal Opportunity Director
Date: Wednesday, March 11, 2009
To: Centerwide Announcement
TO: Staff
FROM: Lewis Braxton III, Deputy Center Director
Adriana Cardenas, Equal Opportunity Director
SUBJECT: Seeking Volunteers to Serve as Ames Diversity Change Agents
The term 'diversity' includes capturing each individual's uniqueness by developing career potential, maximizing talents and capabilities, and valuing the sharing of experiences. The Ames Diversity Implementation Plan identifies the business case for diversity and delineates a series of events designed to establish a long range process for organizational culture change across the Ames community. Several "change agents" are required to provide Ames with a unique centerwide presentation to assist with enhancing awareness and promoting diversity within each organization.
The Office of Diversity & Equal Opportunity (ODEO) is soliciting volunteers to participate on the Ames Diversity Presentation Team (ADPT). The team will provide a uniquely designed diversity presentation to employees during FY 09 – 10. The diversity presentations will be conducted by the volunteers for civil servants centerwide. In order to successfully accomplish this centerwide diversity presentation and discussion activity, we'd like to encourage your assistance by becoming a team member to participate in diversity activities dedicated to reinforcing the Center's commitment to the concepts of inclusion and a value-based work force.
The diversity presentation has three components: 1) an introduction, 2) diversity parody game, and 3) a facilitated discussion. The presentation is approximately one hour in duration. Volunteers will be required to donate at least 1 1/2 hrs of time per month toward this centerwide diversity activity. There are several roles available to volunteers: IT assistant, game host, game contestant and facilitator. Each volunteer will be trained in their role on the diversity presentation team. Your support of diversity programs and activities is greatly appreciated and ODEO looks forward to working with you on this endeavor.
Please contact ODEO to sign-up as a member of the Ames diversity presentation team by March 24, 2009. You may contact Barbara Miller at mailto:Barbara.e.miller@nasa.gov or call her at ext. 4-0783 if you have questions regarding this solicitation.