NASA ARC Internal Memo: Procurement Sensitivity of the Competition of Aircraft and Airfield Related Services Request for Proposal NNA09271317R-VXL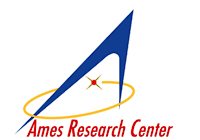 Subject:  Procurement Sensitivity of the Competition of Aircraft and
Airfield Related Services Request for Proposal NNA09271317R-VXL
From:  Centerwide Announcement
Date:  Friday, August 21, 2009
TO: Resident Staff
FROM: Deborah L. Feng, Director, Center Operations
SUBJECT: Procurement Sensitivity of the Competition of Aircraft and Airfield Related Services Request for Proposal NNA09271317R-VXL
The Request for Proposals (RFP) for the subject procurement at Ames Research Center was released to industry on August 20, 2009. Issuance of the RFP opens the formal competitive phase of this procurement.
Effective immediately, for all Ames Research Center personnel, all communications with industry and academia concerning this acquisition will be discontinued. The "blackout" period for communication with industry and academia will continue until all proposals have been received, evaluated and the contract awarded.
Written requests for information and/or clarification shall be referred to Veronica Llamas, contracting officer, at mailto:Veronica.Llamas-1@nasa.gov .
Compliance with the above will ensure the dissemination of uniform responses to all inquiries and eliminate the preferential treatment of any prospective offeror.
ARC personnel who are involved with the administration of existing contracts with organizations that are competing on this solicitation shall not discuss the subject procurement with non civil servants. In addition, Ames personnel should be extremely sensitive to the nature of contacts with these organizations and shall also guard against any discussions with potential offerors who may visit the premises.
It is critical that all personnel adhere to the above-stated policy so that all prospective offerors are treated equitably.
If you would like to respond to this memo electronically, you may do so by clicking on the following: mailto:Veronica.Llamas-1@nasa.gov