NASA ARC Internal memo: New Ames Management System Documents and Tools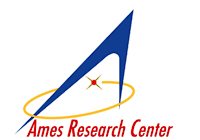 Subject: New Ames Management System Documents and Tools
From: Centerwide Announcement
Date: Wednesday, July 8, 2009
Message from the Deputy Center Director
New Ames Management System Documents and Tools
The center is in the process of upgrading the Ames Management System to be compliant with the Aerospace Standard known as AS9100. The main objective of this effort is to clearly demonstrate that ARC has the procedures, processes and systems in place to be compliant to the AS9100B Quality Management System (QMS) standards. AS9100 Compliance will enable ARC to continue to compete for and remain eligible to win work for critical and complex programs and projects. The Center is working toward compliance by the end of July, 2009.
Part of this effort involves updating some of the core Ames Management System documents and creation of new Center level documents, these include the following:
APR 1280.1, Ames Management System (AMS) Quality Manual (updated); APR 1440.1, Ames Research Center Records Management Program Requirements (updated); APD 3410.1, Employee training (updated); APD 5101.1, Requirements for Legal review of Procurement Matters (updated); APR 8040.1, Configuration Management (updated); APR 8070.1, Engineering Design Requirements for Space Flight Systems (updated); APD 8700.1, Center Corrective Action Systems (new); APR 8700.3, Internal Assessments of the Ames Management System (updated); APR 8730.2, Ames Electrical, Electronic and Electromechanical (EEE) Parts Control Requirements (new); APR 8735.1, Control of Nonconforming Products and Services (updated); APR 8735.2, Waiver Process for ARC Requirements (updated, soon to be released); APR 8735.4, Corrective Action Request Process (new).
It is important that all Responsible Managers review these changes to the AMS and ensure that their respective organizations are compliant with the above APDs and APRs.
In addition to the new documents, the Center is implementing a Problem Reporting and Corrective Action (PRACA) system to handle all Non-Conformance Reports, Deviation and Waivers, and Corrective Action Reports. PRACA will be the Center-wide system to handle all of these processes and will replace the legacy NCR databases and Deviation and Waiver databases. The office of the Ames Chief Engineer (ACE) is rolling out the PRACA tool and during this process the AS9100 project team will work with the ACE to provide training to the affected staff.
For more information on the AS9100 effort and the updated/new procedures and tools, please contact Mike Liu, extension 4-1132.
Lewis Braxton, III
Deputy Center Director