NASA ARC Internal memo: Message from the Center Director: Social Networking at Ames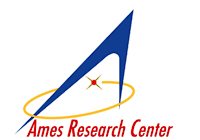 Subject: Message from the Center Director – Social Networking at Ames
From: Centerwide Announcement
Date: Monday, June 22, 2009
Message from the Center Director Social Networking at Ames
Public social networking sites (such as Twitter and Facebook) are used to connect people with similar interests or affiliations. Recently there has been some controversy regarding the use of social network sites by NASA and NASA contractor personnel. NASA is engaged in social networking, with many Facebook pages and current Twitter channels including NASA public affairs (75,160 followers), Ames Public Affairs (2,438 followers), and unique feeds for Ames missions including Kepler (6,813 followers), LCROSS (5,442 followers) and LADEE (2,030 followers). In addition to these organizational channels, folks such as myself (689 followers) use these sites to informally connect with people across a wide community with shared interests.
At Ames, I believe it is appropriate for members of our workforce to responsibly use social networking sites, if they so desire, to share with people everywhere our excitement about what NASA does and stands for. By doing so, we are contributing to the dissemination of NASA's news and communicating the Agency's knowledge. We can remind the public about upcoming events and link to other interesting sites. We can communicate more effectively via mobile devices.
However, with any professional activity, some guidance is necessary. It is important to use these sites in an appropriate manner. My own experience with this process has been educational. Just as with e-mail there are times and topics one should avoid and you have an obligation to think about the information and your audience before you post. Please keep in mind all NASA employees are responsible for safeguarding sensitive information, so take care to exercise appropriate privacy options.
The following Twitter Suggestions and Guidelines should provide a good foundation. In addition to these "do's and don'ts," there are times and topics one should avoid. Also, it is important to remember the same laws and regulations that apply to the activities of federal employees and contractors also apply to social networking (i.e. Federal Export laws (ITAR), ethics laws, etc.).
In the near future, we expect more detailed agency approved guidelines will be issued. Also, Ames staff will offer informational sessions for those who would like an introduction to social networking.
Have fun! I'll look forward to reading your online posts.
S. Pete Worden
Center Director
TWITTER GUIDELINES
Twitter is about sharing interesting, valuable, cool things and is best for creating conversations around breaking news and ongoing events. NASA's Twitter activity is part of a plan by NASA to interact with the public on popular social networking sites.
POSSIBLE TWITTER SUBJECTS:
1. Informational meetings/conferences (about to attend, attending, attended) 2. Congratulatory messages (awards, special events) 3. Mission/project milestones (publicly available information) 4. News articles, releases or other "tweets" you find interesting 5. Meals (great restaurants, new recipes, etc.).
TWITTERS TO AVOID:
1. Confidential, proprietary, and/or sensitive information 2. All Speculation 3. Negativity 4. Personal, potentially embarrassing information about self or friends 5. Anything political 6. Potential NASA information that has not yet been publicly announced 7. Anything inconsistent with federal laws, regulations or policies.