NASA ARC Internal memo: Message from the Center Director 2009 Ames Survey Results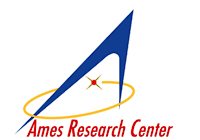 Subject: 2009 Ames Survey Results
From: Centerwide Announcement
Date: Wednesday, September 23, 2009
Message from the Center Director 2009 Ames Survey Results
I want to personally thank those who participated in the Ames 2009 Survey resulting in a final response rate of 63%. This statistic alone indicates the staff's engagement in making Ames a better place to work. From preliminary results, we see increases in positive perceptions of job satisfaction, a results-oriented culture and leadership/knowledge management.
Please review the Ames FHCS data from 2002, 2004, 2006, 2008 and 2009 at: http://insideames.arc.nasa.gov/docs/Ames02-09comparison.doc [Download PDF version of attachment here]
Although the initial results show a positive trend, we still have a lot of work to do in making Ames a better place to work. Please stay tuned for additional and more detailed information on next steps associated with enhancing employee well-being. As mentioned in the recent all-hands, I am personally dedicated to doing all things within my power to make Ames the best place to work in the United States Government.
Thanks again for your support of this effort.
S. Pete Worden
Center Director