NASA ARC Internal Memo: Introducing the Office of Strategic Management and Advanced Planning and Welcoming Mr. Gary Martin as the Office's Director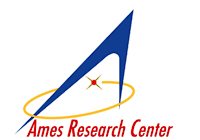 Date: Wednesday, October 17, 2007
To: (Recipient list suppressed)
From: Centerwide Announcement
Subject: Introducing the Office of Strategic Management and Advanced Planning and Welcoming Mr. Gary Martin as the Office's Director
Message from the Deputy Center Director Introducing the Office of Strategic Management and Advanced Planning and Welcoming Mr. Gary Martin as the Office's Director
Ames has established the Office of Strategic Management and Advanced Planning (OSM&AP) to independently assess organizational readiness, make programmatic and institutional recommendations on subjects as requested by center management, and conduct strategic planning activities, including oversight and integration of Ames new business activities. This office will provide independent analysis to center management that is objective, multidisciplinary and as transparent as possible. This will cover all aspects of Ames programs and institutions. As we move forward to implement the Vision for Space Exploration, it is important that we make logical and sound decisions on the investment of our center's resources, including workforce optimization and efficiencies, facilities, infrastructure, budget, and process improvement. Mr. Gary Martin will be the director and Dr. Jan Aikins will serve as the deputy director of the new office.
I would like you ask you to join me in welcoming Gary Martin to Ames. Mr. Martin began his career at NASA in 1990 and has worked at both NASA Headquarters and at Goddard Space Flight Center. He began in the Office of Space Science at NASA Headquarters before moving to Goddard Space Flight Center, as a Program Integration Manager for two space science organizations (Structure and Evolution of the Universe and the Astronomical Search for Origins). He was the chief of a GSFC office created to manage technology programs for Headquarters, such as, the Cross-Enterprise Technology Program, Earth Science Technology Office, and the agency's Small Business Innovative Research/Small Business Technology Transfer Program.
Mr. Martin returned to Headquarters in 2000 and served as Assistant Associate Administrator for Advanced Systems in NASA's Office of Space Flight. During this time, he chaired multi-enterprise, multi-center strategic planning teams, the Decadal Planning Team and the NASA Exploration Team. He was named NASA's Space Architect in October 2002, and led the development of strategic architectures and identified high-level requirements for new space systems. These studies became the foundation for the Nation's Vision for Space Exploration. From 2005 to 2007, Mr. Martin was detailed from NASA to serve as the director of the Summer Studies Program (SSP) at the International Space University.
The Office of Strategic Management and Advanced Planning will include several primary functions: the Business Support Center, Organizational Readiness, Advanced Planning, Studies and Analyses, Commercial IT, the Ames Management System (AMS), and Headquarters-sponsored advanced planning activities.
Dr. Beverly Girten will head the Business Support Center, which will support the center's efforts to win proposals, enter into new partnerships, serve as a proposal, graphics, and data archive, and otherwise enhance our new and existing business opportunities.
Mr. Phil Hazelrig leads the Organizational Readiness function to improve the center's ability to support its missions and other work, effect process efficiencies, and lead specific special assignments.
Ms. Julie Mikula will be taking on a new assignment–Advanced Planning, to provide project planning for strategic investments, prepare five-year institutional plans and perform special studies as directed by center management.
Dr. Jeffrey Smith has just returned from a detail at NASA Headquarters in the Office of Program Analysis and Evaluation (PA&E). Jeff will now be serving a detail in this office where he will lead designated Ames studies and analyses.
In addition, this office will continue its effort to develop new partnerships in Commercial IT, looking for partnerships that increase our operational efficiencies, optimize applications of emerging security technologies, and effect IT savings across the institution.
Finally, the success and effectiveness of AMS is extremely important to this center. I have moved Rick Serrano to this office so that Code D will have direct insight into AMS, and he will have the ability to communicate issues directly to center management. Rick will also support special studies.
I will keep you posted concerning these and other institutional developments as they develop.
Marv "Chris" Christensen
Deputy Center Director