NASA ARC Internal Email: New Code I Directorate Established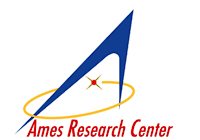 Subject: New Code I Directorate Established
From: Centerwide Announcement
Date: Monday, August 11, 2008
TO: Resident Staff
FROM: S. Pete Worden, NASA Ames Center Director
SUBJECT: New Code I Directorate Established
I am pleased to announce the formation of the Information Technology directorate, Code I, at Ames Research Center. The mission of the new directorate is to maximize the productivity of all employees by providing innovative, reliable and secure information technology services. As a part of an agency-wide initiative, all of the center's IT support functions are being consolidated under this new directorate, which is led by the Chief Information Officer (CIO). Goals of the new organization include:
1. A total focus on increasing productivity and collaboration at Ames Research Center;
2. Streamlined provisioning of computers, software, and computer accounts;
3. Improved IT governance;
4. Increased transparency of IT spending;
5. Better application portfolio management; and
6. Enterprise-wide infrastructure management approach.
Chris C. Kemp is the Chief Information Officer, Director of the new Code I Directorate at NASA Ames Research Center, and serves as the Chairman of the NASA Web Council. Mr. Kemp has over a decade as a leader in the IT industry, and served as the Director of Business Development at Ames Research Center prior to his position as CIO. Prior to joining NASA, Chris helped create a number of Internet companies including Classmates.com, Escapia.com and the online shopping platform for the world's largest grocery retailer. Mr. Kemp studied Computer Engineering at the University of Alabama at Huntsville, and co-authored the book "Web Programming with Perl 5," published in 1996, prior to beginning his career as a high-tech entrepreneur. (https://arc.nasa.gov/personal/ckemp)
Sylvia Longchamps is the Deputy CIO for Operations and Security. James Williams is the Deputy CIO for Projects and Collaborations.
You are invited to attend a center-wide meeting where Chris Kemp will introduce Code I.
August 13, 2008
10 a.m. – 11 a.m.
Main Auditorium (N201)
This meeting will be broadcast live on the Code I site: https://arc.nasa.gov/i
If you have any questions, comments or ideas, please e-mail Elizabeth.Tu@nasa.gov