NASA Announcement of Mission of Opportunity for Secondary Payload on EcAMSat NanoSatellite Flight Opportunity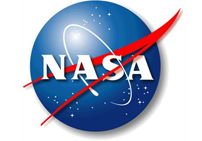 Subject: NASA Announcement of Mission of Opportunity for Secondary
Payload on EcAMSat NanoSatellite Flight Opportunity.
From: Centerwide Announcement
Date: Friday, October 7, 2011
TO: Resident Staff
FROM: Jacob Cohen, ISS Utilization Office Chief Scientist
SUBJECT: NASA Announcement of Mission of Opportunity for Secondary Payload on EcAMSat NanoSatellite Flight Opportunity.
Introduction and Background: The International Space Station Utilization Office currently has 2U Mission of opportunity payload capacity available on the EcAMSat launch mission planned for Summer of 2012. This launch opportunity will be open to all Ames individuals or groups with technology that meets the interface requirements as described in the attached file and will be ready for integration by the project March 21, 2012, CDR date.
Interested candidates will be required to provide $20,000 (twenty thousand dollars) reimbursement to the project to offset launch costs associated with their participation in the project. The agreements implementing the project will not provide for the transfer of any project funding to selected candidates to support any aspect of their participation in the primary project including their respective payload development. The candidates will be responsible for all costs associated with their payload.
The ISS Utilization Office will evaluate the proposals for technical feasibility and programmatic relevance. Proposal evaluators will be bound by conflict of interest provisions and appropriate non-disclosure requirements to protect divulged information. Proposers must properly label their submissions in regards to SBU and Export Control status. Proposal submission is due by 4:30 PM October 21, 2011, and selection is anticipated by November 4, 2011.
Eligibility Information:
Eligible Applicants
NASA Ames individuals or groups meeting the following requirements are eligible to submit proposals in response to this Announcement.
* The proposer is responsible for securing funding to support the development of the Nanosatellite payload and for all other costs incurred to support its participation in the project.
* The proposer will be required to provide reimbursement of $20,000 to offset the costs incurred by the project.
Eligible Payloads
Each proposed payload must demonstrate in the proposal the ability to meet flight hardware requirements, ability to integrate into the existing spacecraft mechanical and electrical interfaces, and ability to meet the existing EcAMSat Mission Development Schedule. Opportunity interface requirements package is available from Elwood Agasid mailto:Elwood.F.Agasid@nasa.gov .
During the selection process, each proposed payload must pass a feasibility review in which the technical implementation, including feasibility, resiliency, and the probability of success, is assessed.
Project Focus Area
Proposals should identify a primary focus of their Payload effort: i.e., whether the proposal addresses a scientific research problem or technology development/demonstration objective.
Proposal Evaluation and Selection: Evaluation and Selection Process
All proposals will be initially screened to determine their compliance to the eligibility and proposal instructions. Proposals that do not comply may be declared noncompliant and rejected without further review.
Evaluation Criteria Overview
The evaluation criteria below will be used to assess and prioritize
the proposals as described in the Evaluation and Selection Process.
The evaluation criteria are as follows:
* Relevance to Nanosatellite Spacecraft or Payload Technology Development and ISS Research and Functionality Project Goals
* Ability to cover associated costs by Nov.4, 2011
* Demonstrate Payload Integration Compatibility with EcAMSat Spacecraft by Oct. 28, 2011 (based upon interface requirements provided)
* Demonstrate Ability to meet EcAMSat Flight Hardware Integration and Test Schedule – FlatSat Due by November 30, 2011
* Prototype Hardware or Mass Model Due by December 15, 2011
* Flight Hardware Due by March 21, 2012
* Demonstrate Payload Flight System Readiness by March 21, 2012
Evaluation Criteria Selection Factors
Proposals will be evaluated based on the criteria above and the Selection Recommendation Committee deliberations. The Committee may take into account a variety of programmatic factors in deciding whether or not to select any proposals, including, but not limited to, available launches and maintaining a programmatic and scientific balance.
Evaluation Criteria Selection Notification The outcome of the Selection Recommendation Committee Proposers will be notified by email of the outcome of the review; no out briefs will be provided. Selection does not guarantee an availability of a launch opportunity.
Proposal Format to be submitted:
NASA Ames Research Center EcAMSat Secondary Payload Launch Opportunity – Proposal Template
Proposal Title: Investigator Contact Information: (Last name, First name, Address, Email, Phone) Proposal Summary: (Max 975 characters and spaces – approximately 150 words) Technical Discussion: (Max 2600 characters and spaces – approximately 400 words) Include the following:
* Relevance and applicability to Nanosatellite Based Missions and Ames ISS Utilization Office Goals
* Ability to cover associated costs
* Payload Flight System Readiness
* Payload Integration Compatibility with EcAMSat Spacecraft
* Ability to meet EcAMSat Flight Hardware Integration and Test Schedule
Response Date Schedule:
October 21, 2011, 4:30 PM: All Proposals under this Announcement must be emailed to "Cohen, Jacob (ARC-RD)" . Paper submissions will not be reviewed. Proposals may be submitted at any time before the response date. Proposals received after the response date and time will not be considered for acceptance. Files must be submitted in a single bookmarked and searchable PDF of less than 10 Mb.
November 4, 2011, 4:30 PM: Selected Proposal Announced
Thank You,
Jacob Cohen, Ph.D.,
ISS Utilization Office Chief Scientist