NASA Ames scientist publishes about the one that got away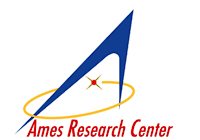 An international team of astronomers recently discovered a planet that is orbiting an old star in the late stage of its evolution; this planetary system offers insight into the fate of the Earth.
Jonathan Fortney, an Ames Planetary Scientist, recently published an article commenting on this topic in the September issue of Nature magazine. The star, V 391 Pegasi, originally had a mass similar to that of the Sun.
Ultimately, the star expanded in radius by more than 100 times and lost half of its mass through a strong outgoing wind. In another 5 billion years, the Sun will also expand its radius significantly, potentially reaching where the Earth orbits. Share This