Message from the Administrator NASA's Export Control Program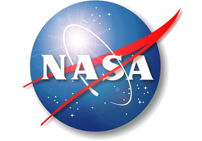 Subject: NASA's Export Control Program.
From: Administrator Charles Bolden
Date: May 8, 2014
Message from the Administrator NASA's Export Control Program.
As the world's premier aerospace agency, with remarkable achievements and expertise in space launch vehicles, satellites, aircraft and other advanced technologies, NASA has a unique responsibility to safeguard the sensitive technologies that are crucial to our missions. As NASA employees, we have each been entrusted with access to impressive resources, talent, capabilities and technologies, all of which demand careful stewardship. The loss or theft of certain advanced aerospace technologies could have grave national security implications for our nation. As a result, U.S. government export control regulations and NASA's security procedures are designed to protect these sensitive technologies.
Cooperation with other nations is one of our founding principles. And we have always sought the widest distribution of information about our programs, whenever practical and appropriate. Accordingly, the NASA Export Control Program, one of the first of its kind in the federal government, is devoted to maximizing the benefits of our international efforts while ensuring that we comply with all U.S. export control laws and regulations. The continuing success of this program and the protection of sensitive technologies is the personal responsibility of every NASA employee.
Earlier today I reiterated the importance of this effort in a conversation with representatives from across the agency who are responsible for the implementation of NASA's Export Control Program on a daily basis. In support of their work, I also want to remind each of you of your responsibility to comply with all export control regulations and our foreign national management requirements. This is a serious matter and penalties for noncompliance can include fines and imprisonment, as well as administrative personnel actions, such as reduction-in-grade or even termination.
I encourage each of you to take the time to talk with your local export control officials to learn more about NASA's Export Control Program and your responsibilities in protecting sensitive technologies. You can find a list of the Center Export Administrators on the NASA Export Control Program website at http://oiir.hq.nasa.gov/nasaecp/ In the near future you can also expect to see an expansion of online and in-person training to assist you in better understanding export controls and the important part you play in making our program a continuing success.
Thank you for your attention to this matter of great importance to NASA and the nation.
Charlie B.