Message From The Administrator: NASA and Sequestration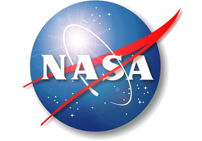 I know you all have heard a great deal over the last few months about "sequestration." The Budget Control Act of 2011 mandates a series of automatic across-the-board cuts in total defense and non-defense discretionary spending will take effect March 1. While we still are hopeful the Congress and the Administration will take the necessary action to avert these cuts through an agreement on balanced deficit reduction, we are making preparations if they don't. In the event sequestration goes into effect, I want to outline what we expect to happen here at NASA.
NASA's situation is somewhat unique from many other agencies. We have safely and efficiently phased out the Space Shuttle Program and managed existing programs to conservative spending levels. This has postured us so that we do not plan to resort to furloughs at this time for NASA employees to meet our spending reductions under sequestration. Nevertheless, this still will be a difficult situation for our team and industry partners, and will have problematic consequences for our mission.
Sequestration would significantly set back the ambitious space exploration plan the President and Congress have asked NASA to carry out. These damaging cuts would slash roughly 5 percent from the agency's current annual budget during the remaining seven months of the 2013 fiscal year, a loss of about $726 million from the President's budget request. This could further delay the restarting of human space launches from U.S. soil, push back our next generation space vehicles, and hold up development of new space technologies.
Sequestration was designed to force Congress to work out a balanced, bipartisan approach to deficit reduction. As many political leaders in Washington have said, there is no reason we cannot come together and do what is right for the country by finding a sensible way forward.
Although the next few weeks may not be easy, I am confident the NASA family will stay focused on our vital work and keep moving forward. We have the best workforce in the government, and I am grateful to be part of this amazing team.
We will continue to keep you informed as we learn more about issues surrounding the potential sequestration. Dr. Elizabeth Robinson, Agency Chief Financial Officer, and her staff in the Office of the Chief Financial Officer here at NASA HQ will be following up with the Officials in Charge regarding our plans for implementing sequestration and how those plans will affect NASA's day-to-day operations. Please feel free to contact her or her staff with questions or concerns.
Charlie B.