Message from Administrator Charles F. Bolden, Jr. – January 14, 2010 Transparency, Communication and Cooperation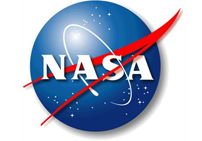 Subject:  Message from Administrator Charles F. Bolden, Jr. – January
14, 2010 Transparency, Communication and Cooperation
From:  Centerwide Announcement
Date:  Thursday, January 14, 2010
Message from Administrator Charles F. Bolden, Jr. – January 14, 2010 Transparency, Communication and Cooperation
President Obama has made it clear that he is committed to a more transparent and responsive Federal Government. I believe that NASA should be a leader in implementing that goal. Accordingly, whether we are referring to the Agency's treatment of requests under the Freedom of Information Act, answering questions from Congress or cooperating with our Inspector General in Agency audits or investigations, I expect that we will respond both promptly and thoroughly.
As I know you realize and I hope you appreciate, the NASA Office of Inspector General (OIG) performs a valuable function at the Agency with both its audits and its investigations. I fully support the OIG's efforts to eradicate fraud, waste and abuse, as well as its role in making the Agency more efficient and more effective. While cooperation with OIG audits and investigations is mandated by Federal laws and regulations, NASA employees should readily and fully cooperate whenever an OIG representative seeks access to personnel, facilities, records, reports, databases, or documents because it is the right thing to do. Leadership should also ensure that no unduly burdensome requirements are imposed on OIG auditors or investigators carrying out their important duties. We also need to understand that while OIG personnel generally will state the reason for their requests, they are under no obligation to do so and sometimes cannot do so.
The OIG also serves as the point of contact for NASA employees to report possible criminal activity, fraud, waste, abuse and mismanagement involving Agency funds or employees.
As we begin this new decade, let's renew our commitment to strengthening NASA's traditional values of openness, honesty and transparency.
With best regards for the New Year,
Charles F. Bolden, Jr.