Memo: NASA AA for Communications David Weaver to Communications Coordinating Council: EPO Activities Under Sequestration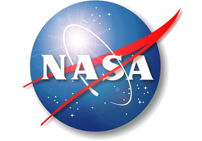 David S. Weaver
Office of Communications
TO: Communications Coordinating Council (CCC)
FROM: Associate Administrator for Communications
SUBJECT: Instructions for Waiver from Guidance and Additional information for Education and Public Outreach Activities Under Sequestration
I am providing additional information and instructions regarding the review of public outreach activities under sequestration as outlined in the memorandum from the NASA Chief Financial Officer and Chief of Staff dated March 22, 2013.
First, I am exempting the following activities from immediate suspension:
* Mission announcement media events and products
* Breaking news activities
* Responses to media inquiries
Waiver of these activities does not provide permission for any employee to attend or participate in these activities. Individual employees must still meet the following criteria as described in the March 13, 2013 memo from Administrator Bolden regarding training, conferences and travel policies under sequestration. Travel must continue to be approved by an individual's supervisor. To participate in a waived event, an employee's personal involvement must:
a) Be essential and/or necessary (as compared to discretionary or preferable) to the activity
b) Contribute to the agency's core mission
c) Be substantively involved with the activity
d) There are no alternative methods for that employee to participate (e.g., phone, video conference, or pre-recorded video message).
CCC members should consult within their organizations and submit waivers for any other activities scheduled through April 30, 2013 that are considered mission critical. These should be submitted by a CCC member on behalf of their organization to Kris Brown, Manager for Strategy and Integration. A template for waiver submission is attached.
Waivers will be reviewed on an individual basis, and activities will be allowed to proceed once a waiver is signed by the Associate Administrator for Communications. Not all activities requesting a waiver will be approved.
For all other activities planned from May 1 through September 30, 2013, CCC members should submit for their organizations, an EPO activities summary using the attached template, no later than April 15, 2013. The Offices of Communications and Education will review all activities for approval.
Grants and Cooperative Agreements should continue to follow initial guidelines provided by Chief Acquisition Officer dated March 4, 2013. The link to the memo is http://prod.nais.nasa.gov/nais/NASA_CAO_Ltr_to_Ctrs.pdf. Additional information on grants and cooperative agreements will be forthcoming which will further guide activities conducted by grantees and cooperative agreement partners.
As a reminder, all activities must continue to comply with the March 13, 2013 memo from Administrator Bolden regarding training, conferences and travel policies under sequestration.
I greatly appreciate your cooperation and support during this challenging period and look forward to continuing our work together in effectively communicating our agency's work and value to the public.
David S. Weaver