Letter from NASA to CASIS Regarding 2012 Annual Program Plan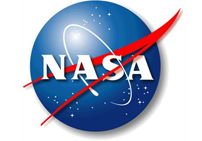 National Aeronautics and Space Administration
Headquarters
Washington, DC 20546-0001
April 2, 2012
Reply to the Attention of: Human Exploration and Operations Mission Directorate
Mr. Frank DiBello
President and CEO
Space Florida
P.O. Box 656
Cape Canaveral, FL 32920
Dear Mr. DiBello:
Thank you for for your prompt response to NASA's letter of March 2 1,2012, requesting
details of CASIS's plan forward for accomplishing the milestones of the 2012 Annual
Program Plan, and plans for staffing leadership positions in CASIS. We are evaluating your
response and will get back to you with a formal NASA position. We're also looking forward
to receiving the upcoming CASIS quarterly report. Regarding the replacement of Dr.
Becker, NASA is satisfied with the appointment of Jim Royston as interim Executive
Director, and we look forward to reviewing the candidates for the permanent position with
you when they are identified.
Bradley M carpenter, Ph.D.
NASA CASIS Liaison
cc:
HEOMD/W. Gerstenmaier
M. Uhran
D. Shortz
R. Suratt
NASA GSFC/210H/A. Heslep
NASA JSC/OA/M. Suffredini
NASA JSC/OZ/W.R. Jones
M. Edeen