Launch Into Technology With NASA: Girl Scouts Summer Residential Program NASA's Ames Research Center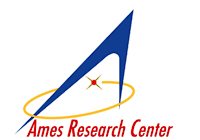 Join NASA and the Girl Scouts for an exciting summer residential program June 22-28, 2008, at NASA's Ames Research Center in Moffett Field, Calif.
Registration is open to girls entering grades 9-12. Participants choose to attend the Aeronautics Institute, Robotics Institute or Astrobiology Institute. They then explore their chosen topic with other high school girls and get a taste of how things are done the NASA way.
Applications are due May 23, 2008. Space is limited. Early registration is encouraged.
Adults are needed to share the excitement of technology, engineering and science with girls. Volunteer and paid staff positions are available. Opportunities include advisor, health supervisor, chaperones and drivers.
Training dates are June 19-21, 2008.
For more information about the week-long program, visit http://www.girlscoutsbayarea.org/pages/initiatives/ggt/events.html. If you have questions about this opportunity, please e-mail Jean Fahy at jfahy@girlscoutsnorcal.org.