Kids In Micro-g! Web Page Updated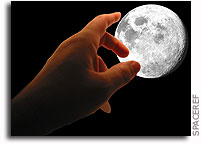 The Kids In Micro-g! Web Page has been recently updated with a series of six video modules to help student experimenter design teams with development of their experiments. Hosted by NASA Educator Nathan Lang and NASA Astronaut and former International Space Station Commander Mike Fincke, these brief video modules discuss the ISS and microgravity, considerations for designing a microgravity experiment, the scientific method, and a recap of the Kids In Micro-g! Design Challenge.
Bonus videos of microgravity demonstrations onboard the ISS from Fincke and fellow station astronauts Greg Chamitoff and Nicole Stott during their past missions are also included. A matrix of frequently asked questions has also been added as a reference.
The FAQ list will be updated weekly as new questions arrive and are answered.
NASA will be accepting experiment proposals through Feb. 19, 2010.
For more information about the Kids In Micro-g! Challenge, visit http://www.nasa.gov/mission_pages/station/science/nlab/experimentchallenge.html.
If you have any questions about this opportunity, please contact Mark Severance at Mark.T.Severance@NASA.gov.