Investing in NASA, Advancing American Leadership in Space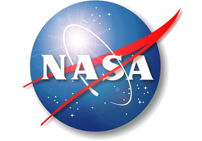 The Obama Administration has proposed a record five-year investment of nearly $92 billion in NASA to maintain America's leadership in space exploration and spur scientific and technical discovery here on Earth. Although not all of this funding has been approved, NASA has still been racking up extraordinary accomplishments, including:
– Developing the next generation space launch system and crew capsule that will take American astronauts farther into space than ever before, with a test flight schedule for Orion next year.
– Returning space station resupply launches to the United States under the highly successful Commercial Cargo program.
– Launching a public-private partnership to bring human spaceflight launches – and the jobs associated with this work – back to America, ending our reliance on other nations to get to space.
– Extending the International Space Station operations to at least 2020.
– Continuing to operate and enhance the world's leading fleet of Earth observation satellites to ensure the long-term continuity of our data and help us understand our planet and its changes.
– Launching multiple scientific probes to Mars, the moon, to study the sun and beyond, including landing curiosity on the Red Planet.
– Getting the James Webb program back on track and ready for launch in 2018.
– Standing up a space technology program that is developing game-changing technologies needed to explore deeper into space and carry out even more remarkable scientific discoveries.
– Helping to revolutionize air travel through faster, cleaner and quieter planes and air transportation management systems. The centerpiece of the agency's planetary exploration program is our focus on Mars, undergirded by the President's bold challenge to send humans to an asteroid in the next decade and to Mars by the 2030s. America's track record of successful missions to Mars is unequaled and we intend to keep it that way. Our investment in Mars exploration over the past decade totals $6.1 billion. Nine years ago, we landed the Spirit and Opportunity rovers on the surface of Mars and we currently have two satellites in Mars orbit observing the planet.
In August, 2012, after the most harrowing landing in the history of planetary exploration, the Curiosity rover touched down on the Martian surface and is now assessing whether Mars was or is today an environment able to support life.
On the heels of Curiosity, the President's Fiscal Year 2014 budget includes funding for another mission to the Red Planet, continues operations of our rovers and orbiters already there, and made possible the MAVEN mission which was launched in November to study the Martian upper atmosphere. The budget also includes funding for our InSight mission to Mars in 2016.
In addition, NASA has a number of new robotic missions and planetary research efforts under development and underway that will travel to an asteroid, the moon, Pluto, Jupiter, Saturn and Mercury and continue to produce discoveries about our Solar System. The agency also is advancing Earth Science and providing direct societal benefit through our work — launching four new missions in calendar year 2014 and another six before 2021 to help us understand our planet, predict and respond to natural disasters, and provide tools to help people around the world deepen and share their knowledge.
Like all federal agencies, NASA has had to streamline the way it works in the current challenging economic climate. However, the agency is committed to ensuring that America remains the world leader in space exploration and scientific for years to come.