Implications of Enactment of the American Taxpayer Relief Act of 2012 for NASA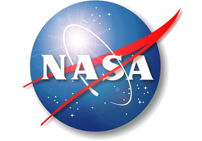 Subject: Implications of Enactment of the "American Taxpayer Relief Act of 2012" for NASA.
From: Administrator Charles Bolden
Date: January 4, 2013
Message from the Administrator
Implications of Enactment of the "American Taxpayer Relief Act of 2012" for NASA.
As you are likely aware, earlier this week, bipartisan majorities in Congress passed and the President signed the "American Taxpayer Relief Act of 2012" in order to address key elements of the so-called "fiscal cliff". On December 20, I communicated with you regarding one particular issue – the across-the-board spending cuts known as sequestration. Following this week's agreement, I wanted to clarify for you the manner in which sequestration was addressed by Congress, and how it impacts us.
The agreement reached by Congress and signed by the President delays sequestration for a period of two months, until March 1, 2013. Accordingly, no automatic reductions in budgetary resources will take place at this time. The deal provides Congress with additional time to work on a balanced plan that can prevent these automatic spending cuts from ever occurring.
This means that, for the time being, there will be no changes to our day-to-day operations or any personnel actions taken due to the threat of sequestration. We will continue to operate as normal. As the new deadline approaches, and until such time as Congress acts to permanently cancel these reductions, I will continue to keep you informed of all relevant developments. Should you have unanswered questions or wish to discuss issues surrounding the potential sequestration, I encourage you to reach out to Dr. Elizabeth Robinson, Agency Chief Financial Officer, or her staff in the Office of the Chief Financial Officer here at NASA HQ.
Let me close by expressing my sincere gratitude once again for everything that you do for our agency and for the American people.
Sincerely,
Charlie B.
Charles F. Bolden, Jr.
Administrator