GSA & NASA ARC Small Business Outreach Event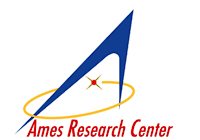 Subject: GSA & NASA ARC Small Business Outreach Event
From: Centerwide Announcement
Date: Thursday, March 19, 2009
TO: Resident Staff
FROM: Deborah L. Feng, Director (Acting), Center Operations
SUBJECT: GSA & NASA ARC Small Business Outreach Event
SMALL BUSINESS OUTREACH EVENT OPEN TO EMPLOYEES AND CONTRACTORS AT NASA AMES.
On April 14, 2009, the General Services Administration and the NASA Ames Research Center will hold a small business outreach event from 9 a.m. to 3:30 p.m. at the NASA Ames Conference Center (Building 3).
This event is free and is open to NASA employees, NASA contractors and all government employees in the San Francisco Bay Area.
Attendees will have the opportunity to interact with representatives of local small businesses on GSA federal contracts. Firms exhibiting include those in the areas of space technology, aerospace engineering, research and development, Information Technology (IT), emerging technologies, software applications, simulations, systems safety and assurance, logistics and technical services, environmental services and comprehensive facility maintenance services.
In addition, attendees can network with colleagues, program/project managers from other invited government agencies, including Dept. of Energy, Stanford Linear Accelerator Center (SLAC), Lawrence Berkeley Lab, Lawrence Livermore National Lab, Defense Advanced Research Projects Agency (DARPA), Army Corps of Engineers, US Geological Survey (USGS), Dept. of Homeland Security and more.
NASA procurement and project managers (COTRs) will receive continuing learning point (CLP) credits for attending a one hour training entitled, "New Techniques for Conducting Market Research." This training will be held from 2 p.m. to 3 p.m. in the Macon Room of the NASA Ames Conference Center.
For directions and information on NASA Ames Conference Center, please visit http://naccenter.arc.nasa.gov/
Questions on the event can be directed to Mark Reiss at mailto:mark.reiss@gsa.gov or 415-522-2799 or Lupe Velasquez at mailto:Lupe.M.Velasquez@nasa.gov or ext. 4-4522.