Geography Trivia From Space Contest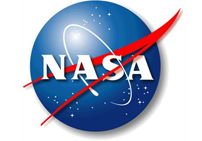 NASA astronaut Scott Kelly is currently living aboard the International Space Station. During his six-month stay in space, Kelly will have the opportunity to see and photograph various locations on Earth. In fact, part of his job is to capture a kaleidoscope of geographic spots used for scientific analysis of our planet.
Using these pictures, astronaut Kelly wants to test your knowledge of the world through a geography trivia game on Twitter. Kelly will tweet a picture and ask the public to identify the place depicted in the photo. The first person to correctly identify the place will win an autographed copy of the picture.
The first image in the geography contest was posted on Nov. 15, 2010. Kelly plans to continue posting contest photos throughout his mission. He is currently scheduled to return from the space station in March 2011.
To play the geography trivia game and to get other updates from Kelly throughout his mission, follow his twitter account at http://twitter.com/stationcdrkelly.
For more information and for complete rules for the Geography Trivia From Space Contest, visit http://www.nasa.gov/mission_pages/station/expeditions/expedition25/geo_trivia_contest.html.
Questions about the contest should be directed to Amiko Kauderer at amiko.kauderer-1@nasa.gov .