GAO Report: NASA: Medium Launch Transition Strategy Leverages Ongoing Investments but Is Not Without Risk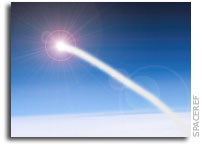 NASA's Launch Services Program (LSP) is taking steps to address risks and ensure the success of the last planned Delta II launched missions through a combination of specific government approvals and targeted government insight into contractor activities and designs. For example, LSP uses government systems engineers with technical expertise to review or repeat the contractors' engineering analyses. This is a key factor in high launch success rates. From 1990 through 2009, LSP has achieved a 98 percent launch success rate. LSP is conducting additional reviews of launch vehicle processing to mitigate risk associated with the remaining Delta II flights. LSP has also identified several specific areas of concern with the remaining Delta II flights–including contractor workforce expertise, postproduction subcontractor support, spare parts, and launch pads–and is taking steps where possible to mitigate risks and ensure the success of the remaining missions.
NASA plans to leverage ongoing investments to acquire a new medium launch capability for science missions in the relative cost and performance range of the Delta II. The agency expects to eventually certify the vehicles being developed for space station resupply for use by NASA science missions. NASA has been in coordination with agency and contractor officials responsible for these efforts. Further, the agency revised its policy to allow for faster certification of new providers. Due to an active small class launch vehicle market and NASA's relative low need for vehicles in this class, the agency has no plans to develop additional small class launch vehicles. Rather, the agency will acquire these services through the NASA Launch Services II Contract.
NASA's plan has inherent risks that need to be mitigated. NASA has not developed detailed estimates of the time and money required to resolve technical issues likely to arise during the launch vehicle certification process. As these costs are currently unknown, according to Science Mission Directorate officials, NASA has not yet budgeted for them. Further, both space station resupply vehicles have experienced delays and more delays are likely as launch vehicle development is an inherently risky endeavor. Neither potential provider currently has the facilities needed to launch the majority of NASA earth science missions requiring a medium capability.
NASA medium class science missions that are approaching their preliminary design review face uncertainties related to committing to as yet uncertified and unproven launch vehicles. Launch vehicle decisions for these missions will be made before new vehicles are certified. Because changing the launch vehicle of a science mission after its preliminary design review is likely to lead to significant cost growth and schedule delays, NASA's intention is to select a launch vehicle and accept the impacts that any delays in the certification process could have to the cost and schedule of the science mission. NASA officials also indicated that future science missions might be asked to accommodate multiple launch vehicle possibilities if the availability of future vehicles is delayed.