Free Webcast — Waste Limitation Management and Recycling Design Challenge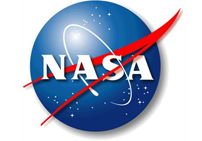 On Dec. 14, 2010, at 4 p.m. EST, NASA will conduct a free webcast to discuss how students in grades 5-8 can take part in the 2nd Annual Waste Limitation Management and Recycling Design Challenge.
Log on to this website to watch the webcast and learn how to join: http://dln.nasa.gov/dlnapp/webcast/webcast.do .
NASA's WLMR challenge uses real-world scenarios that meet science and mathematics content standards. Students can participate in a formal, informal or home-school setting.
The top three teams will receive awards. The first place team will receive an expense-paid trip to NASA's Kennedy Space Center in Florida. During the winning team's visit to Kennedy, students will learn firsthand about NASA's missions, take behind-the-scenes tours of NASA's launch facilities, and find out about future aerospace and engineering careers.
For more information and contest rules, please visit http://wlmr.nasa.gov.
Questions about the challenge should be directed to Jay Garland at jay.l.garland@nasa.gov.