Free Education Webinar Series – Aerospace Education Services Project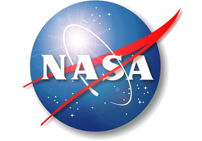 The Aerospace Education Services Project is presenting a series of free webinars throughout June 2013. All webinars can be accessed online. Join aerospace education specialists to learn about activities, lesson plans, educator guides and resources to bring NASA into your classroom.
Satellite Meteorology: Demonstrations and Activities for Science (Grades 6-12)
June 20, 2013, at 4 – 5 p.m. EDT
Aerospace education specialist Marile Colon Robles will discuss the various resources NASA has to offer relating to satellite meteorology, weather and climate. Learn about NASA resources that allow students to use NASA data and imagery to monitor cloud covers, to observe global weather patterns and to examine information related to climate change.
Exploring the Surface of Mars: Searching for Clues of Life — Past and Present (Grades 5-12)
June 21, 2013, at 4 – 5 p.m. EDT
Aerospace education specialist Tony Leavitt will discuss NASA's exploration of Mars and how the "Follow the Water" strategy has lead to evidence of water both in ancient oceans and rivers on the Red Planet. Participants will learn ways to engage students with this quest for life on another planet. Inquiry activities that involve exploring and evaluating land forms on Mars will be shared.
Our Solar System: A Model Overview (Grades 4-8)
June 25, 2013, at 1 – 2 p.m. EDT
Aerospace education specialist Steve Culivan will present NASA inquiry activities that demonstrate remote sensing and scale models to better visualize our sun, planets, asteroids and other objects as a whole system.
For more information about these webinars, and to see a full list of webinars taking place through June 2013, visit http://aesp.psu.edu/programs/webinars/.
Questions about this series of webinars should be directed to Chris Gamrat at gamrat@psu.edu.