Fragile Oasis: Astronaut Dan Burbank: A Beacon For The Holidays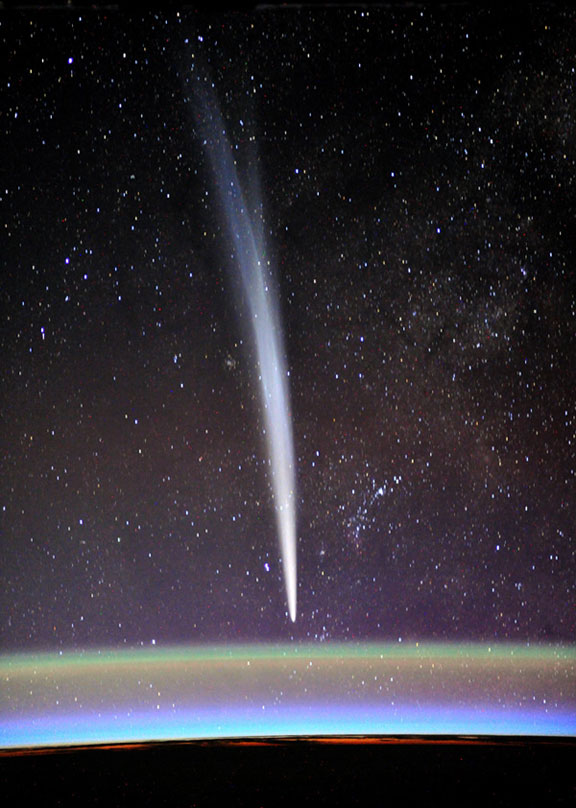 Welcoming our new crewmates, Oleg Kononenko, Andre Kuipers and Don Pettit aboard the International Space Station on Friday was wonderful, made all the more so as it came just before Christmas.
Anton Shkaplerov, Anatoly Ivanishin and I have been operating the ISS ourselves for over a month and are happy to have reinforcements, but also very glad to be able to spend the holidays with three good friends.
After they docked to ISS, we helped them settle in and then gave them a tour of the station. It's a magnificent, nearly million pound spaceship jointly built by 15 nations from across the globe. In addition to being a one of a kind, world class research laboratory and humanity's outpost in space, it's a great testament to our ability as human beings to do extraordinarily difficult things when we work together.
Although Oleg, Don and Andre are all veteran ISS flyers, they, like we, were surprised by the view of earth from the Cupola, a 360 degree window on the world located in the Node 3 or Tranquility module. To call that view breathtaking is no overstatement. From there, we have a virtually uninterrupted view for thousands of miles in all directions. We see auroras, volcanoes, coral atolls, and sweeping expanses of mountain ranges, desert and ocean. With the exception of nighttime city lights, what we don't see is much evidence of our planet's seven billion inhabitants or of the struggles that many face to survive. Tranquility's window provides a view of earth as peaceful as it is beautiful.
On the day last week that our crewmates left planet Earth bound for the ISS, we were treated to another incredible sight — just in time for the holidays. Comet Lovejoy, which unexpectedly survived a close encounter with the sun's atmosphere, painted glowing swath of light millions of miles long across dense star fields of the southern night sky. During several of our daily 15 sunrises onboard ISS we're able to see the comet in the predawn moments. We are certainly very fortunate to have the opportunity to fly in space and to see such splendid sights. We are also fortunate to represent space agencies and countries committed to mankind making a home in space and to applying what we learn here to make life better on earth.
On behalf of the Expedition 30 crew, we wish everyone a happy, safe, and most of all peaceful holiday.