FAA Analytic and Technical Engineering Support Services (FATESS) Market Survey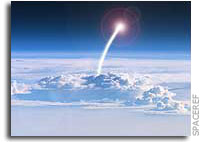 The purpose of this market survey is to determine whether interested business concerns, including large businesses, SBA certified 8(a) firms, Service Disabled Veteran Owned Small Business and other small business concerns; in the industry have the capability to fulfill one or more requirements of the current Federal Aviation Administration (FAA) Analytic and Technical Engineering Support Services (FATESS) contract within the FAA Office of Commercial Space Transportation (AST). Also, to aid the FAA in its determination as to whether adequate competition exists to set-aside part of the competition for eligible socially and economically disadvantaged businesses that are certified by the Small Business Administration (SBA) for participation in the SBA's 8(a) Program, and Service Disabled Veteran Owned Small Business to provide this work. The NAICS code for this effort is 541990. The FATESS contract involves:
1) Providing a better understanding of domestic and international commercial launch systems, launch markets, and regulatory environments; and by
2) Developing reliable statistical, technical and economic data characterizing the commercial launch industry and related markets.
This announcement is a Market Survey / Request for Information (RFI) only. This announcement is neither a Screening Information Request (SIR) nor a Request for Proposal (RFP) of any kind. Further, the Federal Aviation Administration is neither seeking nor accepting unsolicited proposals. This market survey should not be construed as a commitment to issuing a SIR as a result of the market survey. In addition, The FAA will not pay for any costs incurred in response to this Market Survey / Request for Information.
Fulfillment of FATESS tasks requires the use of a qualified contractor or contractors to efficiently achieve the contract objectives. Interested parties are invited to provide a response in the form of a White Paper subject to the following constraints:
One response per company.
RFI White Paper must be completed following the instructions in Attachment 1. All documents must be provided electronically in Microsoft Word, RTF, or Adobe PDF formats.
Proprietary information submitted will be protected if appropriately marked.
Attachment 2 contains a draft statement of work outlining the tasks and requirements of the FATESS contract.
The RFI response should consider the information contained in Attachment 2 and the respondent is encouraged to demonstrate knowledge, experience and understanding of FATESS tasking requirements by completing the RFI white paper as directed in Attachment 1. All respondents must fully complete Attachment 3.
Questions and Comments
The Government welcomes questions and comments on this Market Survey including the DRAFT SOW and other procurement reference materials. Questions and comments will be accepted by the Contracting Officer via e-mail until 10:00am on May 18, 2009; no other form of questions or comments will be accepted. (see email address below) Responses to the questions and comments will be provided to interested vendors prior to the submission due date.
Market Survey Submission
All qualified vendors must provide their submission to this Market Survey via email with attachment(s) no later than 12:00 noon on June 2, 2009. Submissions received after this date and time will be determined late and will not be considered.
Submissions must be formatted in Microsoft Word 2003 and attached to the e-mail. Submissions are limited to single sided – 8-1/2 x 11, minimum 12 point font, and should not include questions and comments. It is preferred that the submission be incorporated as a single file attachment.
Please send your submission to the following point of contact by 12:00 pm, June 2, 2009:
Anthony Hubbard, Contracting Specialist
Federal Aviation Administration
800 Independence Avenue, S.W., Room 402
Washington, DC 20591
(202) 493-4356(phone) (202) 267-5142 (fax)
Anthony.Hubbard faa.gov (email)