Endeavour, Pad and Crew Preps Continue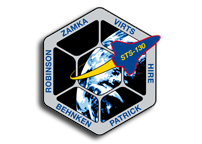 At NASA Kennedy Space Center's Launch Pad 39A, workers closed space shuttle Endeavour's payload bay doors for flight during the weekend.
Pad maintenance and checks will be conducted until launch day, which is targeted for Feb. 7 at 4:39 a.m. EST.
The six STS-130 mission astronauts will review flight data and practice in-flight maintenance procedures today at NASA's Johnson Space Center in Houston.
At the conclusion of the executive-level Flight Readiness Review that will be held at Kennedy on Jan. 27, the official launch date will be announced during a press briefing.