Education Opportunities in NASA STEM (EONS) Workshop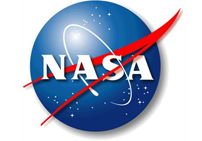 The National Aeronautics and Space Administration Office of Education will be accepting proposals under the Education Opportunities in NASA STEM (EONS) NASA Research Announcement. This NEW announcement is an umbrella announcement for opportunities under the Minority University Research and Education Program (MUREP), and includes calls for proposals in the following program elements for Fiscal Year 2011:
* Curriculum Improvement Partnership Award for the Integration of Research into the Undergraduate Curriculum (CIPAIR)
* Innovations in Global Climate Change Education (IGCCE)
* MUREP Small Projects (MSP)
* Marshall Space Flight Center (MSFC) Center Unique Projects
* StennisSpace Center (SSC) Center Unique Projects
January 20, 2011
Westin Washington DC
1400 M Street NW
Washington, DC 20005
(202) 429-1700
Registration is not required
Eligibility Information: Proposals will be accepted from Historically Black Colleges and Universities, Hispanic Serving Institutions, Tribal Colleges and Universities, and other minority-serving institutions including those with high Hispanic enrollment. For some program elements, community colleges are also eligible and public school districts, and nonprofit organizations that reach a large under-represented and/or under-served audience are also eligible. NASA centers and other organizations may apply through partnership with the lead organization in some cases.
Interested parties may attend the EONS Workshop on: January 20, 2011. On site registration beginning at 7:45am.
Participation is not required to submit a proposal.
For more information regarding this opportunity, please visit the EONS page on the NSPIRES website. Go to http://nspires.nasaprs.com click on Solicitations, then on Open Solicitations.
Participants who choose to stay in the Westin Washington DC could possibly receive a discounted rate by mentioning participation in the EONS Workshop.
If you have additional questions concerning the workshop please email NASAEONS2011@nasaprs.com