Dear Colleague Letter From NASA Science Mission Directorate Associate Administrator Thomas Zurbuchen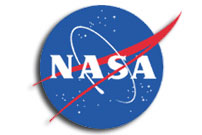 National Aeronautics and Space Administration 
Headquarters Washington, DC 20546-0001 
Dear Colleagues,
As we start this new fiscal year, I look back at the past 12 months with deep gratitude.  It has been an incredibly busy time. I recognize the hard work that you did to create excellence, and I want to thank each of you for everything you have done to contribute to the team's success.
For many reasons, we started the fiscal year with a full plate. You know better than I, there were a number of hiring limitations that tended to increase the workload you felt each and every day, and a number of our most experienced colleagues entered well-deserved retirement. But as an organization charged with running the leading science program in the world, we have a great deal of responsibility to continually seek improvement whenever we get a chance. We are grateful to all political stakeholders for their assistance, and a budget that is up about 25%!
We ran hard through December and into the holiday break. And, when we did not return until late January, it put the entire team in a very difficult position, with hard decisions to make. Should we cancel some proposal calls, delay selections, or move key activities into a different year, or should we do 100% of the work in about 80% of the time (considering the startup time as well)? I will always remember the discussion among our leadership team, but also the sense I got from meeting you in the hallways or at the coffee machine and across our workplace. The team was in agreement that we would start a many-months sprint for the benefit of the community we serve, our agency, and science itself.
As we leave the FY19 year behind, I recognize that we stressed our system and often ourselves. Despite that, I observed true excellence on many occasions. You and your colleagues completed our challenging tasks, even though it would have been easy to find an excuse not to do them. I have received a number of comments from the science community expressing gratitude for the work of the NASA Science team – you and your colleagues. The community sees – and so does the entire leadership team — that NASA Science remains high-performing and has in many domains even improved over and above expectations. I am proud to be part of this team, which stands with the best worldwide making history each year.
We are all a little bit tired, but we are doing everything in our power to address issues affecting the workforce, the composition of work, and workload issues. We continue to add to our team with both civil servant and contractor colleagues. The leadership team regularly discusses how we can make things better for all of you regarding space, work, and also your personal growth – all of which are very important to us.
Thus, as we start this new fiscal year, I want to again thank you for all you do and offer my personal and sincere appreciation for your work on behalf of the agency! I look forward to setting up an all-hands soon to talk more about some of the issues mentioned here. I thank you for being part of Team NASA Science, a team that – because of you – is doing amazing things every day and making a real impact in the world.
Sincerely,
Thomas