Commercial Space Transportation Advisory Committee Open Meeting 7 Oct 2010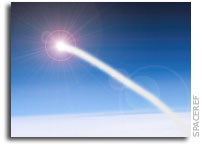 [Federal Register: September 2, 2010 (Volume 75, Number 170)] [Notices] [Page 54002] From the Federal Register Online via GPO Access [wais.access.gpo.gov] [DOCID:fr02se10-104]
DEPARTMENT OF TRANSPORTATION
Federal Aviation Administration
Commercial Space Transportation Advisory Committee–Open Meeting
AGENCY: Federal Aviation Administration (FAA), DOT.
ACTION: Notice of Commercial Space Transportation Advisory Committee Open Meeting.
SUMMARY: Pursuant to Section 10(a)(2) of the Federal Advisory Committee Act (Pub. L. 92-463, 5 U.S.C. App. 2), notice is hereby given of a meeting of the Commercial Space Transportation Advisory Committee (COMSTAC). The meeting will take place on Thursday, October 7, 2010, starting at 8 a.m. at the National Housing Center, 1201 15th Street, NW., Washington, DC 20005.
The proposed agenda for this meeting will feature discussions on:
–Orbital debris and related issues;
–The issues the working groups propose to address; and
–The role of commercial space as part of the United States' Space Policy.
There will be discussions and activity reports by the chairpersons of the COMSTAC working groups.
Mr. Philip McAlister of the National Aeronautics and Space Administration's (NASA) Commercial Crew Transportation office has been invited to speak.
Interested members of the public may submit relevant written statements for the COMSTAC members to consider under the advisory process. Statements may concern the issues and agenda items mentioned above or additional issues that may be relevant for the U.S. commercial space transportation industry. Interested parties wishing to submit written statements should contact Susan Lender, DFO, (the Contact Person listed below) in writing (mail or e-mail) by September 15, 2010, so that the information can be made available to COMSTAC members for their review and consideration prior to the October 7, 2010, meeting. Written statements should be supplied in the following formats: One hard copy with original signature or one electronic copy via e-mail.
Subject to approval, a portion of the October 7th meeting will be closed to the public (starting at 3:45 pm).
An agenda will be posted on the FAA Web site at http://www.faa.gov/ go/ast. For specific information concerning the times and locations of the COMSTAC working group meetings, contact the Contact Person listed below. The FAA is committed to providing equal access to this meeting for all participants. If you need alternative formats or services because of a disability, please inform the contact person by telephone or e- mail with your request by close of business September 15, 2010.
FOR FURTHER INFORMATION, CONTACT: Susan Lender (AST-100), Office of Commercial Space Transportation (AST), 800 Independence Avenue, SW., Room 331, Washington, DC 20591, telephone (202) 267-8029; E-mail susan.lender@faa.gov. Complete information regarding COMSTAC is available on the FAA Web site at: http://www.faa.gov/about/office_org/ headquarters_offices/ast/advisory_committee/.
Issued in Washington, DC, August 27, 2010. George C. Nield, Associate Administrator for Commercial Space Transportation. [FR Doc. 2010-21910 Filed 9-1-10; 8:45 am] BILLING CODE 4910-13-P