Build NASA's Future With LEGO Bricks – Inventing Our Future of Flight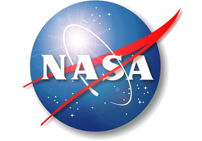 Teachers, can your team of young, aspiring inventors out-design the professionals?
Develop creative designs for real-world needs. Combine authentic research and a prototype built out of LEGO bricks.
Coming in summer 2013, student teams will have their chance to compete against the most imaginative minds in the world. Your students can tackle the same aeronautics challenges that NASA and industry teams have been working on. We want to see if your team can do better.
LEGO Group and NASA have teamed up for the "Inventing Our Future of Flight" design contest, and now it's your turn.
— Entrants will be asked to develop a research paper and a LEGO built prototype (using LEGO bricks or LEGO Digital Designer).
— Individuals or teams of up to five may enter.
— Minimum age for entry is 13 years of age. While all researchers and builders will be entered in the overall category, builders ages 13 to 18 will also be entered in the young builders category.
We can't release the full contest details yet, but we wanted you to be the first to know. Details will be released at the end of May, so make plans and watch for your chance to design the future!