ARCTek 2012: Keeping Ames at the Cutting Edge of Technology Has Been Rescheduled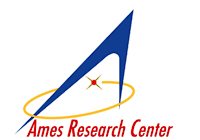 From: Centerwide Announcement [[email protected]]
Sent: Tuesday, November 29, 2011 02:22 PM
To:
Subject: HOLD THE DATE: ARCTek 2012: Keeping Ames at the Cutting Edge of Technology Has Been Rescheduled to Jan. 18, 2012 (8:30 a.m.-12:30 p.m.)
TO: Resident Staff
FROM: John Hines, Center Chief Technologist
SUBJECT: HOLD THE DATE: "ARCTek 2012: Keeping Ames at the Cutting Edge of Technology" Has Been Rescheduled to Jan. 18, 2012 (8:30 a.m.-12:30 p.m.)
For a variety of reasons, we had to postpone the ARCTek meeting. We have now rescheduled it for Wednesday, Jan. 18, at 8:30 a.m. to 12:30 p.m. in Building 152 (opposite Chase Park).
Our planned format remains the same: Center Director Pete Worden will set the stage with a short overview of national and agency technology goals and priorities. Steve Zornetzer, the Associate Center Director (Technical) will illuminate some of the ways the Center is currently restructuring to meet those priorities. And the org directors will share their insights into the NASA mission directorates' technology needs and directions, their thoughts on how the Center might be able to support these, and what the Center needs to do in order to position itself to do it.
And then we'll want to hear from you. We will follow the short presentations with discussions of major topics, including your reactions to the thoughts presented by center management. We want to get your ideas and feedback in order to identify gaps, strengths, weaknesses, potential partners, and likely customers.
As we've noted before, ARCTek is only the start. We plan to follow it up additional Center events, as well brownbag lunch presentations, tech seminars with potential external partners, and forums for some of our successful proposers and investigators – i.e., our top innovators – to give "lightning" presentations on their work.
I look forward to seeing you on January 18.