Ames Employees Educate Students at Elementary School in Hawaii about NASA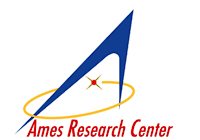 When Jane Thipphavong told a group of 3rd and 4th graders that she used to play with Legos when she was their age the classroom made an audible roar, as the group could relate. Thipphavong, who actually has a Lego collection now, was one of five Ames employees who participated in career day for Pearl City Elementary School, a 2006 NASA Explorer School located in Hawaii. The event was made possible by Ames Digital Learning Network, which telecast the event to Hawaii so students could ask questions to Ames employees in real time.
The students were curious about what the Ames employees studied in school and their interests, giving these young people a glimpse into the life of NASA. Leilani Marshall, who works in the Ames history office, told students that she used to stargaze as a child. In fact, Leilani can remember watching the space shuttle pass over her house. The Ames panel was diverse, including people who had connections to Hawaii and people with different skills that they apply to their NASA work.
"Way to go!" said Carl Pilcher, Director of the NASA Astrobiology Institute when he was told that some of the students were wearing their NASA Explorer Schools t-shirt designed by a student in the classroom.