2010-2011 NASA Future of Flight Art Contest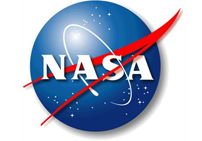 NASA's Future of Flight Art Contest invites students to imagine what spaceships, rockets or aircraft will look like 100 years from now. High school and college students from all areas of study are encouraged to enter. Artists are encouraged to collaborate with science and engineering students. Any full-time student can enter, regardless of major or area of study. Team entries are accepted, but team size is limited to eight students.
Entries will be accepted in the following categories: two-dimensional art, three-dimensional art, digital (including music and video) and literature (poetry and short stories). Entries will be evaluated on creativity and artistic qualities. Prizes include awards and exhibit opportunities. Entries are due April 15, 2011.
For more information about the NASA Future of Flight Art Contest, visit http://artcontest.larc.nasa.gov/.
Questions about the contest should be directed to Elizabeth Ward at Elizabeth.B.Ward@nasa.gov.