NASA Google+ Hangout Discusses Newest Space Astronauts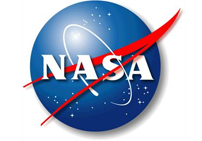 NASA has selected its newest explorers! After an extensive year-and-a-half search, eight candidates have been selected to be NASA's newest astronaut trainees to help the agency push the boundaries of exploration and travel to new destinations in our solar system.
NASA will discuss the selections at 4 p.m. EDT Monday, June 17, in a Google+ Hangout. During the event, we'll be taking questions from NASA's social media followers. Submit questions on Twitter and Google+ in advance and during the event using the hashtag #askNASA. Before the hangout begins, a thread will be opened on NASA's Facebook page where questions may be posted. The Hangout can be viewed live on NASA's Google+ page or on NASA Television.
To introduce the new class of astronauts, we'll be joined by four NASA astronauts – Johnson Space Center Director Ellen Ochoa and Flight Crew Operations Director Janet Kavandi, both of whom are experienced astronauts with seven flights between the two of them; Michael Foreman, a veteran of two missions; and Kate Rubins, selected to join the Astronaut Corps in 2009 – to discuss the selection and training process. The Hangout will also include video introductions of the eight newly selected astronaut candidates.
The 2013 astronaut candidate class comes from the second largest number of applications NASA ever has received — more than 6,000. Half of the selectees are women, making this the highest percentage of female astronaut candidates ever selected for a class. The group will receive a wide array of technical training at space centers and remote locations around the globe to prepare for missions to low-Earth orbit, an asteroid and Mars.