International Space Station View of Tropical Storm Arthur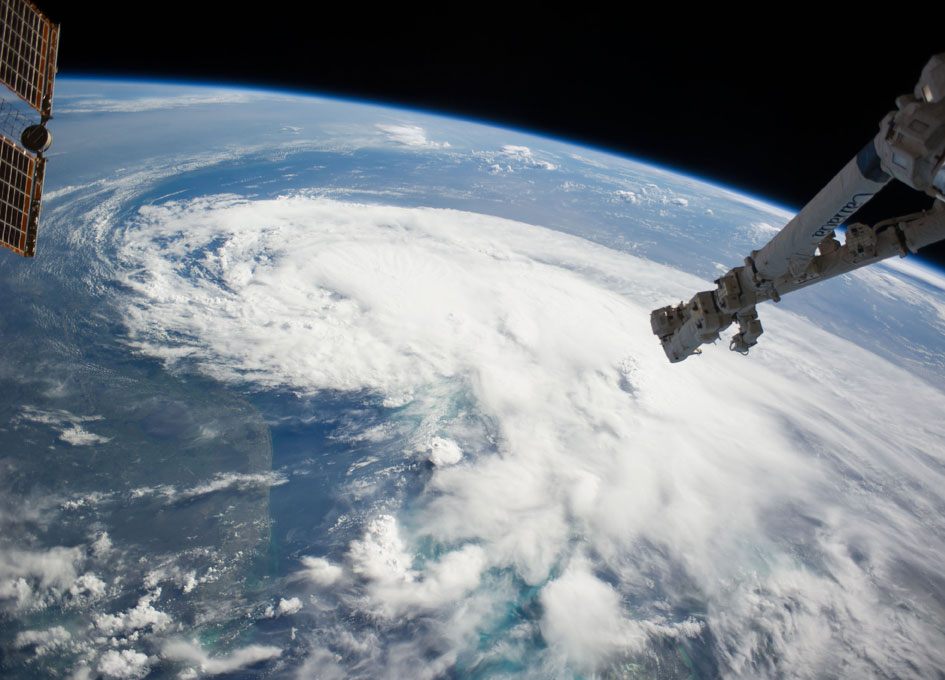 One of the Expedition 40 crew members aboard the Earth-orbiting International Space Station, some 227 nautical miles above Earth, photographed this image of Tropical Storm Arthur early on July 2, 2014.
Arthur was churning in Atlantic waters off the coast of Florida and slowly moving northward at the time the photo was taken. The robotic arm of the Space Station Remote Manipulator System or Canadarm2 is seen at upper right.