ESA Makes Progress on Orion Service Module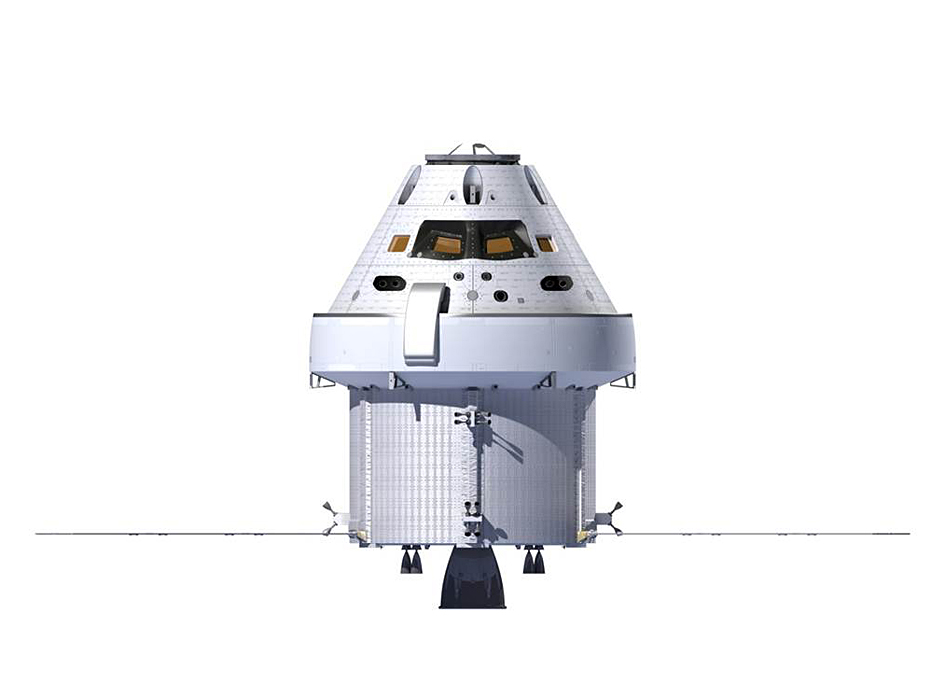 ESA is a step closer to building the future of human spaceflight and exploration in Europe by completing the preliminary design review of Europe's Service Module for NASA's Orion vehicle to send astronauts beyond low orbit
Europe is contributing the Service Module and expertise to the Orion multipurpose crew vehicle with flight-proven technology used on ESA's series of Automated Transfer Vehicle supply spacecraft.
Orion consists of a crew capsule with the European module providing power, thermal control, consumables and propulsion to the vehicle.
The cooperation highlights the major involvement of ESA, NASA and European industry on this important project, based on a long-standing partnership of the agencies across many areas of human and robotic spaceflight.
A Preliminary Design Review is one of a series of checkpoints in complex engineering projects. Having passed this review, the next step is to start the detailed design and procuring the subsystems. As the review process continues, the spacecraft design will be assessed again to ensure the safety and reliability of the overall system and its compliance with Orion requirements.
The teams developing the Service Module reviewed the documentation in April and May before meeting for a week in Bremen, Germany. Reviewers from ESA, NASA and the US prime contractor Lockheed Martin evaluated documents delivered by Airbus Defence & Space and European contractors.
The Preliminary Design Review concluded with a formal board on 15 May that provided the go-ahead for the next phase.
The next major review milestone is the Critical Design Review at the end of 2015, aiming for Orion's uncrewed first flight with Europe's Service Module in 2017.