Surrey Satellite US Gets US Air Force Hosted Payload Contract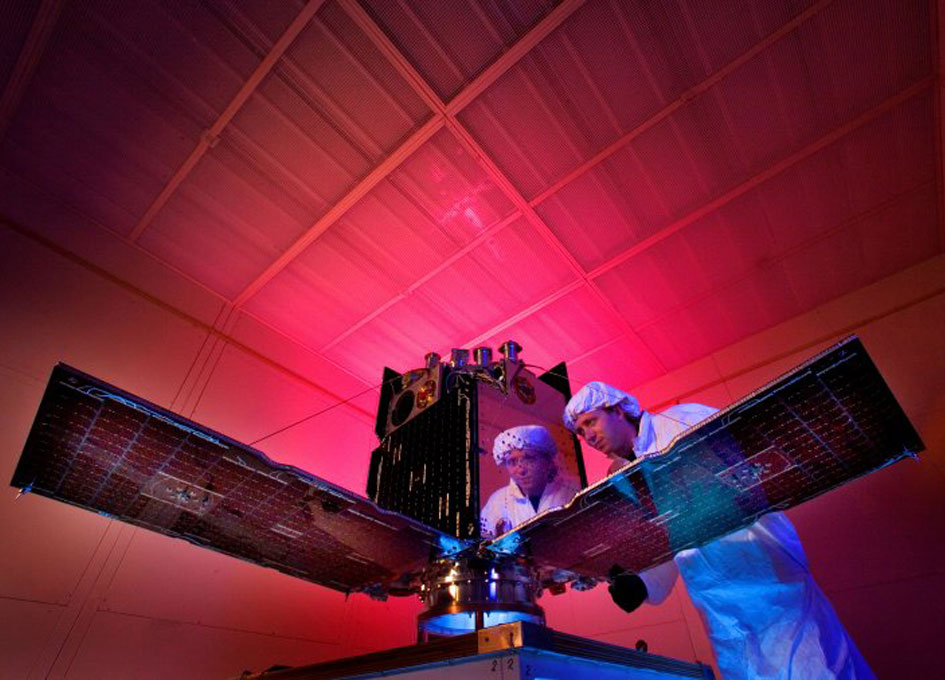 Surrey Satellite Technology US LLC (SST-US) has been awarded a firm-fixed-price, indefinite-delivery/indefinite-quantity (IDIQ) contract under the Hosted Payload Solutions (HoPS) program from the U.S. Air Force Space and Missile Systems Center (SMC) Contracting Directorate.
SMC qualified SST-US as a vendor to meet the government's needs for various hosted payload missions. The HoPS IDIQ contract will provide a rapid and flexible means for the government to acquire commercial hosting capabilities for government payloads.
Within the HoPS IDIQ scope, SST-US will provide hosted payload studies and hosted payload missions. The HoPS studies include those study activities related to enabling hosted payloads. The missions will encompass fully-functioning on-orbit hosted payload space and ground systems for government-furnished payloads on commercial platforms. In addition to the space and ground systems, the HoPS missions will include related on-orbit support for data transfer from the hosted payload to the government end user(s).
"Surrey has been flying hosted payloads successfully for over thirty years," said John Paffett, chief executive officer of SST-US. "Hosted payloads take advantage of unused spacecraft capacity on faster-paced commercial programs to provide a win-win for all stakeholders. The combined capabilities, experience, and resources of our HoPS team allow us to provide hosted payload options for the full range of mission and orbit scenarios required by the government."
Paffett continued, "We are looking forward to working in partnership with SMC to provide government customers with fast, regular, cost-effective options for maintaining and developing defense and civil space architectures."
SST-US recently made public the hosted payload flight manifest for its Orbital Test Bed (OTB) mission, which includes five experimental payloads for NASA JPL, Air Force Research Laboratory and academic institutions.
About Surrey Satellite Technology US LLC
Surrey Satellite Technology US LLC (SST-US), a wholly owned subsidiary of Surrey Satellite Technology Limited (SSTL), is a Delaware-registered company with its principal offices located in Englewood, Colorado. Since its incorporation in 2008, SST-US has been addressing the requirements of the United States market and its customers for the provisions of small satellite solutions, applications, and services for Earth observation, science, technology demonstration, and communications. The activities of SST-US draw extensively on the heritage, background, and capability of all elements of the Surrey group, with a proven track record in provision of high-quality, rapid, cost-effective small satellite solutions, applications, and services.
Since 1981, Surrey has launched 43 satellites as well as provided training and development programs, consultancy services, and mission studies for NASA, the United States Air Force, Los Alamos National Laboratory, and other institutional and commercial customers with its innovative approach of "changing the economics of space."
www.surreysatellite.com | Twitter: @SurreySatUS