Resignation Letter from CASIS Executive Director Jeanne L. Becker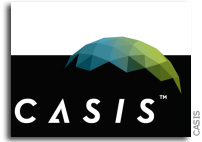 "As a result of undue and onerous political pressures exerted over the almost six months of existence of CASIS, business operations have been difficult in standing up this brand new organization."
February 29,2012
Frank DiBello Interim Board Chairman
Center for the Advancement of Science in Space, Inc.
Mail Stop CASIS
Building M6-1025
Kennedy Space Center, Florida 32899
Via email
Dear Mr. DiBello,
I write this letter in follow up to discussions held during our interim board conference calls of November 28, 2011, December 15, 2011 and February 24, 2012. In view of the legal opinion put forth by Duane Morris regarding the risks to CASIS' nonprofit status of engaging in business operations with ProOrbis, and in view of the good faith efforts made by management to extricate CASIS from business operations with ProOrbis once these risks became known, I cannot, with good conscience, put CASE at peril of losing its 501(c)(3) designation. Likewise, I will not put myself at legal and fiduciary risk to continue in a leadership role in this organization when the interim board continues to pursue engagement of ProOrbis, under such conditions where identified liability has been discussed, documented and reported. The nonprofit status must not be compromised, as this designation is an organizational requirement written into the NASA Authorization of 2010, which directed the establishment of an independent entity to manage ISS National Lab.
As a result of undue and onerous political pressures exerted over the almost six months of existence of CASIS, business operations have been difficult in standing up this brand new organization. Unrealistic expectations have been levied collectively by Congressional staffers, by NASA (Mr. Uhran) and by ProOrbis. These pressures have placed unnecessary stress and hardship on CASIS, not only organizationally but also on management, forcing a defensive posture with constant focus on mitigation strategies to fend off political threats of the elimination of CASIS.
The fact is that ProOrbis was recruited and paid by NASA to write the ISS National Lab Reference Model, which became the basis for the NASA Cooperative Agreement Notice soliciting for a nonprofit organization to manage ISS National Lab. Space Florida contracted ProOrbis to write the CASIS proposal submitted in response to this Cooperative Agreement Notice. What remains difficult to rationalize is the fact that the interim board admittedly identified inurement and excess benefit issues even as the CASIS proposal was developed. To be clear, ProOrbis, a paid grant writer for Space Florida, not only wrote the bylaws and selection protocol for establishing the CASIS permanent board of directors (thereby directing assembly of the highest governing body for CASIS), ProOrbis also wrote themselves into the proposal as the prime source for CASIS organizational oversight and integration; this was recognized by Space Florida as an issue that the CASIS management team would have to deal with, should the proposal be selected.
Now, for unknown reasons, following selection of that proposal and stand up of the organization, the Space Florida interim board persists in pursuing engagement of ProOrbis on behalf of CASIS, with CASIS management forced to bear the responsibility of mitigating ensuing organizational risks occurring as a result of the interim board's actions. During the interim board conference calls referenced in this letter, I verbally stated my intention to step down from this organization, should activities with ProOrbis be pursued. Hence, this letter serves as written notice of my resignation from the position of Executive Director and as a corporate officer of the Center for the Advancement of Science in Space. Because much advance notice has been given, my last day will be March 5, 2012.
Serving as Executive Director of CASIS has been an honor and a privilege. The opportunity to participate in standing up the organization charged with ensuring utilization of one of the world's greatest and most unique assets will always be a pinnacle of my career. In order to be successful, however, this undertaking requires not only hard work, but also ethics, integrity and veracity. CASIS has great potential to be a premier research and development enterprise, and I wish success for this organization in all its endeavors going forward.
Sincerely,
Jeanne L. Becker, Ph.D.
cc:
Howard Haug
Denise Swanson
Joanne Hutcheson
bcc