Copernicus Masters to Award EUR 350,000 in Prizes and Satellite Data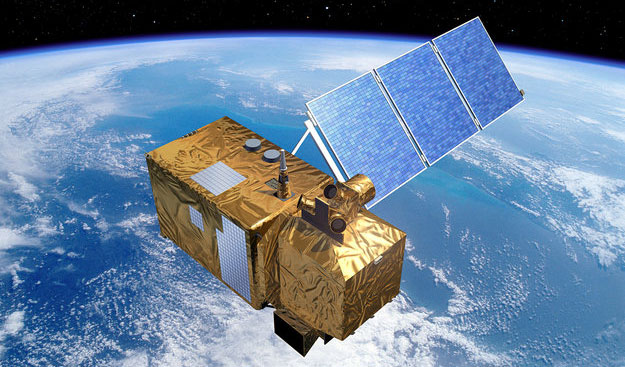 The European Earth Monitoring Competition Copernicus Masters is rewarding ideas and innovative solutions benefitting business and society based on Earth observation data. Entries will be accepted in nine categories from 1 June until 15 September 2013. This year, the BMW Group Research and Technology has joined the competition as new supporting partner, with its "ConnectedDrive" Challenge.
Since 2011, the Copernicus Masters (previously known as GMES Masters) annually recognises the best projects and business ideas for applications based on Earth observation data. In this year's edition, the partners of the Copernicus Masters – the European Space Agency (ESA), the German Aerospace Center (DLR), T-Systems International GmbH, European Space Imaging GmbH, and Astrium Services are awarding prizes in nine categories valued at a total of EUR 350,000. Joining the Copernicus Masters as a partner for the first time this year is BMW Group Research and Technology, whose ConnectedDrive prize will go to the best new idea for combining Earth observation data and in-vehicle sensor data. Entries in this category can work both ways: using data as a means of enhancing in-vehicle services, or vehicles as a data source for Earth monitoring services.
The competition, which is organised by Anwendungszentrum GmbH Oberpfaffenhofen, is also supported by the Bavarian Ministry for Economic Affairs and the European Commission.
In addition to cash prizes, the winners will gain access to satellite imagery, start-up support, and technical consulting.
The Earth observation programme Copernicus (previously known as GMES) is one of the two flagship projects in Europe's space policy. Its operational phase is expected to begin in January 2014. The programme's monitoring infrastructure consists of a space component, comprising also the so-called Sentinels, and supplementary "in-situ" systems – such as ground- or sea-based sensors. The programme's purpose is to collect information on the oceans, land, the atmosphere, and climate change, process it, and make it timely and continuously available to businesses, public authorities, and citizens. Earth monitoring satellites, for instance, deliver data on water temperature, air quality, UV radiation, and much more, all of which can be integrated into a wide variety of applications.
The winner of last year's Copernicus Masters was the Dutch company BlackShore with its crowdsourcing platform, Cerberus, combining satellite imagery with serious gaming to help mapping in quite a variety of areas – a real boon for climate research, for example. "Cerberus processes raw satellite data in a completely new way: Thanks to crowdsourcing support, it's able to map large areas much more quickly and thoroughly than conventional methods," explains BlackShore's founder Hans van 't Woud.
The Copernicus Masters is directed towards developers, entrepreneurs, SMEs, and students with new, market-oriented ideas for using Earth monitoring data.
Those interested can register online at www.copernicus-masters.com and submit descriptions of their application ideas to a secure online database until 15 September 2013. The website also provides all of the necessary information on the competition's partners, the terms of participation, and the prizes to be won. The winners will then be recognised at a festive awards ceremony to be held on 5 November 2013 in Munich, Germany.
To learn more about the Copernicus programme, please visit:
www.esa.int/gmes & www.copernicus.eu