CASIS and MassChallenge Announce Partnership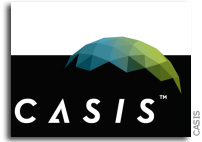 The Center for the Advancement of Science in Space (CASIS), the nonprofit organization promoting and managing research on board the International Space Station (ISS) U.S. National Laboratory, today announced it will provide up to $100,000 in grant funding for qualified research projects as part of its partnership with the "MassChallenge Startup Accelerator."
MassChallenge is the largest-ever startup accelerator, and the first to support high-impact, early-stage entrepreneurs without taking any equity. Its four-month program offers world-class mentorship, free office space, $1 million in cash awards, and up to $10 million through in-kind support. To date, MassChallenge alumni have collectively raised over $360 million in outside funding, generated nearly $100 million in revenue, and created nearly 3,000 jobs since 2010.
As per the agreement with MassChallenge, CASIS will commit up to $100,000 to any winning proposal that is deemed flight-ready for research on board the ISS. CASIS funds for qualified research proposals on Station are not part of the original MassChallenge award, but are offered on top of any other grants received through the contest.
"Through the MassChallenge Startup Accelerator, we strive to provide early-stage entrepreneurs with the mentorship and funding that will allow them to succeed in today's global economy," said MassChallenge Director of Partnerships Scott Bailey. "We are incredibly excited to announce this partnership with CASIS, and in doing so believe we are taking our contest to the next emerging market: the ISS."
"CASIS continues to show its commitment to fully utilize the ISS and facilitate groundbreaking research opportunities on board the ISS National Lab," said CASIS Interim Executive Director Jim Royston. "This partnership with MassChallenge will provide valuable funding for entrepreneurs to get their research off the ground and onto humankind's most unique research platform."
The MassChallenge Startup Accelerator is open to receive proposals from Feb. 13 through April 3, 2013. Any early-stage startup, in any industry, from anywhere in the world is eligible to apply. For additional information on the contest, including how to submit a proposal, please visit www.masschallenge.org